A passion for machinery: Your career at
HANSA‑FLEX
At HANSA‑FLEX, we're united by a passion for machinery and engineering. Are you always on the lookout for new challenges? Interested in engineering and have the innate drive to keep everything running? Then you've come to the right place. We're proud of our open feedback culture, strong collegial cohesion and exciting tasks, making the work— whether in the office, warehouse, IT department or workshop— more than just a job. It's the HANSA‑FLEX experience.
BECOME PART OF THE
HANSA‑FLEX

FAMILY

Would you like to start an apprenticeship, take up a dual course of study or jump straight into everyday working life? With us you will find the right start.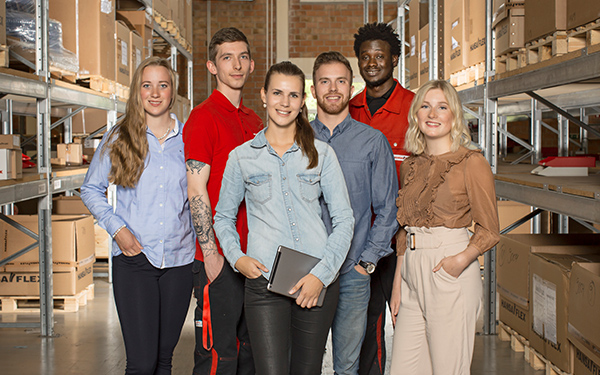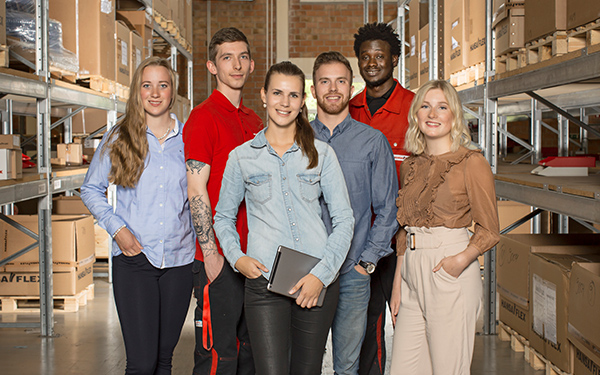 Discover our apprenticeships and find out how exciting the world of hydraulics is.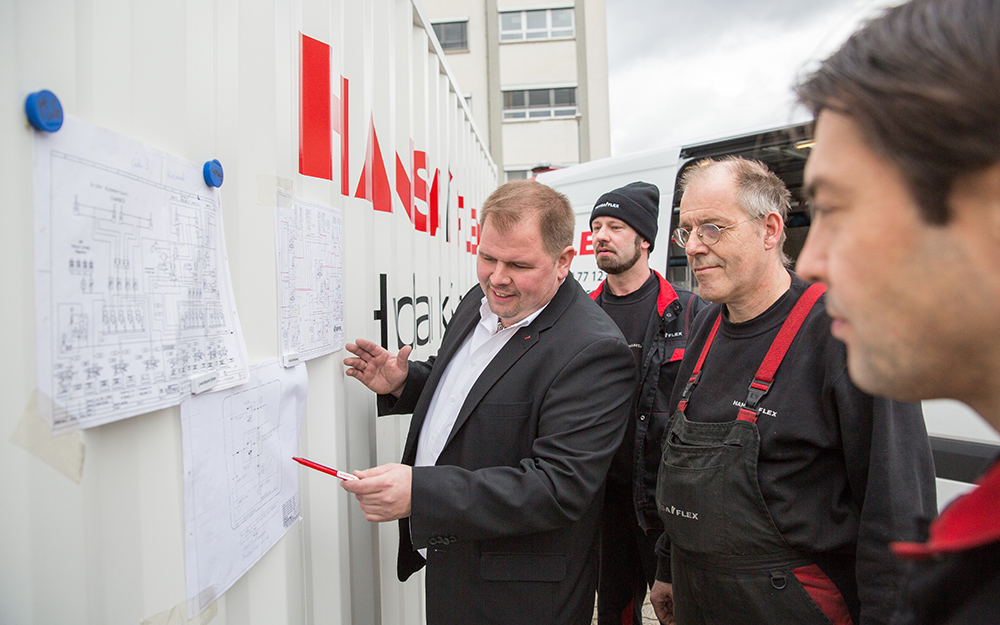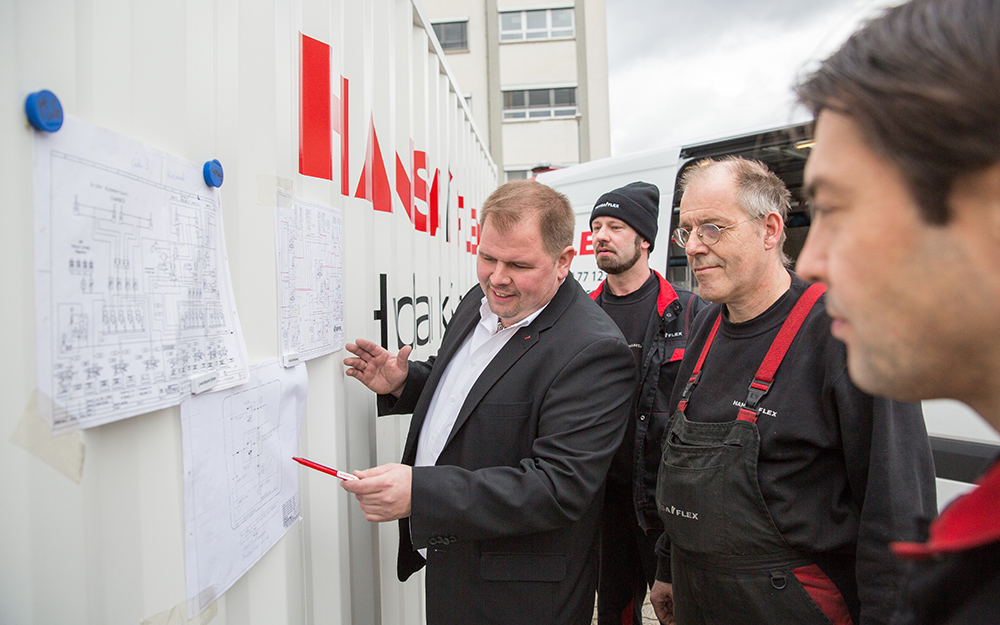 IT, marketing, logistics and hydraulics service: This is where technology enthusiasts, adventure seekers and organisational talents find their place.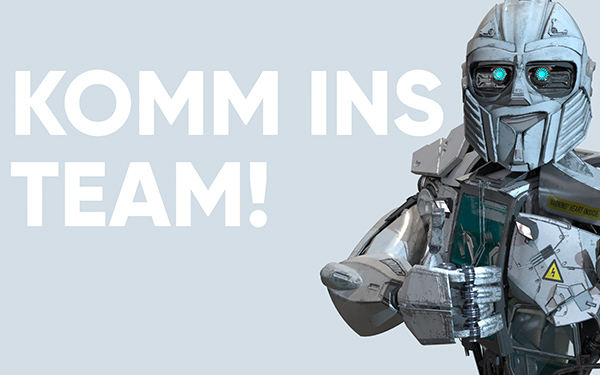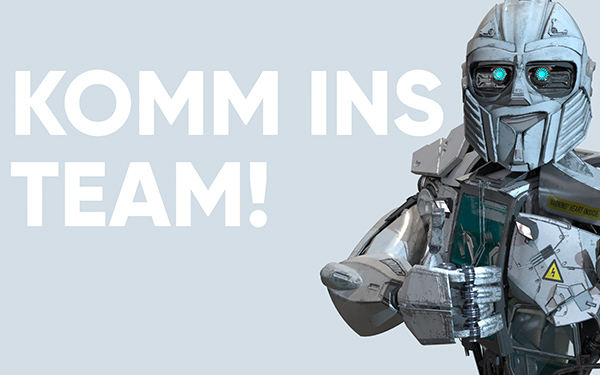 Start your career at HANSA‑FLEX now and look forward to strong team cohesion and an open feedback culture.
Quick facts
Rooted in the region and active in the world. That's what makes our company special.
9.6 years

is how long our colleagues stay with HANSA‑FLEX on average.

4,208

staff are employed by HANSA‑FLEX.

€55,000

is how much we invested in social projects in 2021.

90%

of all trainees begin their official employment with us.
HANSA‑FLEX

benefits you can count on
Occupational disability insurance

We offer an outline agreement for occupational disability insurance.

Company pension scheme

Conclude an outline agreement for a company pension scheme with us.

Long-term account

Regularly save up (gross) pay balances within a deferred compensation scheme.

Company bicycle leasing

Looking for more ways to exercise? Get a leased company bicycle with us.
More <span class="u-dont-break">HANSA‑FLEX</span> advantages
Qualitrain and Hansefit fitness programmes
Daycare centre subsidy

Corporate events
More training opportunities
Get to know our career fields and their responsibilities
[Translate to Germany - English:] Whether you're looking for an adventure outside or taking up customer contact in sales, we'll help you get the best out of your talents! Discover our work areas here.
Everyday life at
HANSA‑FLEX
From our colleagues and what it's like to work at HANSA‑FLEX.
"In representing our interests I talk to private landlords, construction companies, property managers, estate agents, architects and building authorities."
"As HANSA‑FLEX is an internationally operating company and I found the topic of hydraulics very exciting, I decided to write my bachelor's thesis here. I was thrilled by how many opportunities HANSA‑FLEX gave me to push my own ideas forward right from the start."
"We're constantly organising workshops, training sessions, trips and inductions for managers and colleagues from home and abroad and assisting with team development."