Safe hydraulic couplings from
HANSA‑FLEX
Couplings are the best option in situations where attachments need to be quickly exchanged, machines safely connected or highly loaded hose lines on mobile and fixed hydraulic systems replaced. At HANSA‑FLEX you can find quick release couplings perfect for your intended application in various materials such as steel or stainless steel and in a wide range of sizes and with various seal types.
Reliable coupling and uncoupling
With quick release hydraulic couplings from HANSA‑FLEX, you can connect and disconnect hydraulic components simply, swiftly and safely.
High flow and minimum pressure loss
Hydraulic couplings from HANSA‑FLEX allow hydraulic equipment to be connected quickly, safely and leak-free. Coupling sleeves and plugs can be pushed in or screwed together depending on the coupling type. When the hydraulic connection is separated, valves on both sides automatically seal the open connections. Even filled hydraulic hoses can be detached in this environmentally friendly and clean manner without loss of hydraulic oil. With their flow-optimised cross section, HANSA‑FLEX quick release couplings also avoid pressure losses, the development of heat, friction wear, cavitation and premature ageing of the pressure fluid.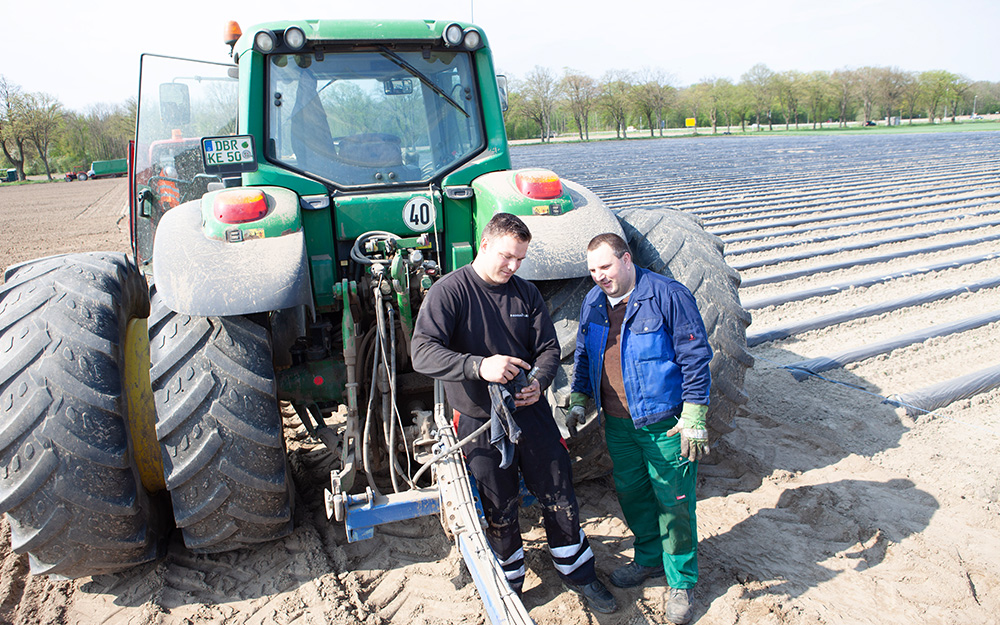 Couplings for all applications
Couplings are an essential element of connection technology in factories, in fields and forests as well as on construction sites. Which coupling is the most suitable depends on the individual application. The hydraulic experts at HANSA‑FLEX help and advise you on all aspects of the selection and design all your hydraulic couplings right up to questions of installation.
All technical parameters, such as design flows, are taken into account
Wide product portfolio for many areas of use
For applications in stationary and mobile hydraulics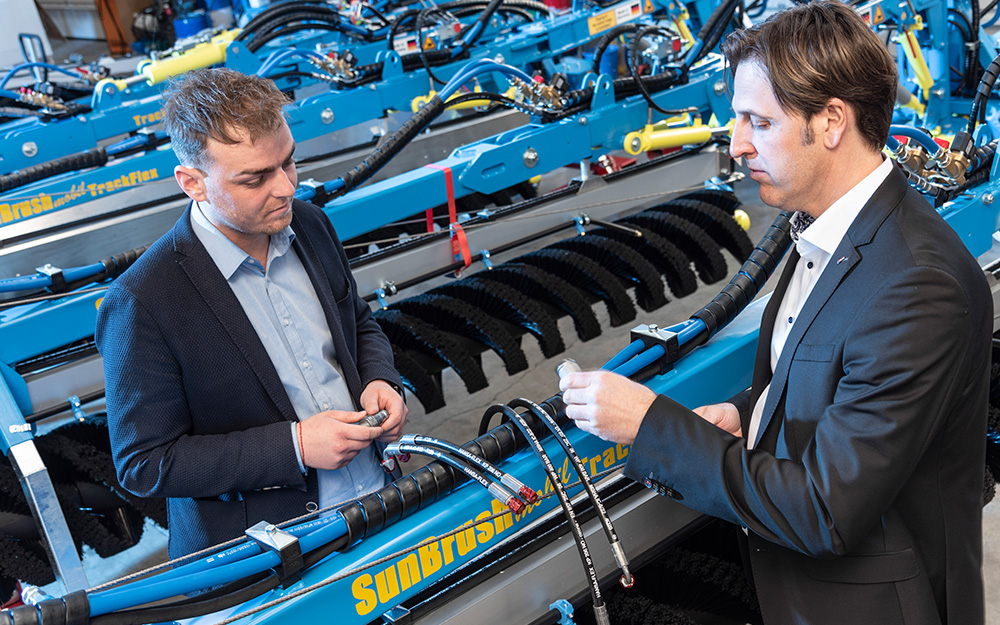 Robust materials
Hydraulic couplings are continually coupled and decoupled, which places them under heavy load. HANSA‑FLEX therefore makes no compromise in meeting the highest quality standards for all its hydraulic couplings, which impress users with their long service life and low leakage.
Manufactured from steel for superior functionality even at high pressures
Also available in stainless steel or brass to suit the intended purpose
A surface coating provides high corrosion resistance
Quick and safe coupling
HANSA‑FLEX hydraulic couplings come into their own where a simple way of connecting and disconnecting hydraulic components is needed. They are sealed and do not drip, allow high flows and residual pressures in the hydraulic lines.
Robust design

The flat-face sealing hydraulic couplings are ideal for use in harsh conditions.

Certified quality

HANSA‑FLEX hydraulic couplings meet the requirements of standards ISO 7241, ISO 16028 and ISO 14541.

Quick installation

The couplings are quick to install, allowing users to gain from short re-equipment times.

Excellent availability

We maintain an extensive stock of products and suitable accessories for your convenience.
Simple to use, reliable in operation
More couplings from
HANSA‑FLEX
Safe hydraulic couplings for every application
Safety bonus from quick release couplings
Quick release couplings decouple automatically if the longitudinal tensile load becomes too great and thus prevent the hose lines from being pulled out and the resulting uncontrolled leakage of hydraulic oil.
Increased passive safety when shunting on rails or manoeuvring on water
Protects hose lines with low tensile strength
Made from steel or malleable iron, galvanised zinc surface coating
Suitable for mineral and bio-oils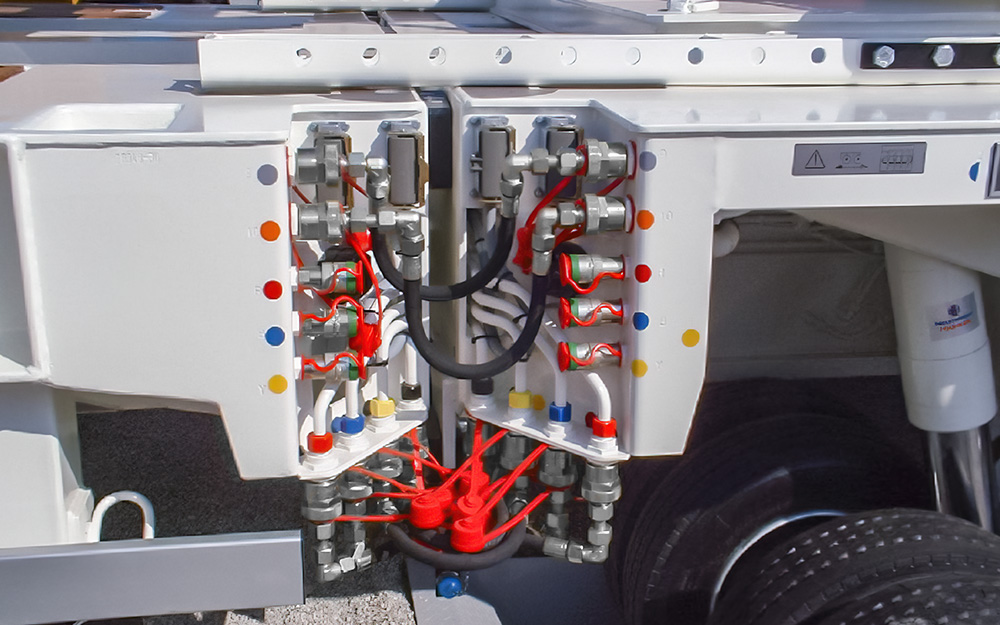 Pipe couplings for high pressures
Pipe couplings are designed for high pressures and pressure impulses. Flat-face sealing plungers prevent air entry and ensure low oil leakage losses. Their robust construction makes pipe couplings suitable for demanding conditions of use with large pressure fluctuations. They therefore find widespread application in the automotive industry.
Connection and disconnection without leaks or air entry
Coupled by screwing together sleeve and plug
Coupling and decoupling possible up to 20 bar
Accessories perfectly matched to your hydraulic couplings
Accessories for hydraulic couplings such as dust protection caps or seals protect your hydraulic couplings from dirt and prevent foreign particles from entering and circulating within your hydraulic systems. HANSA‑FLEX has attachment flanges and welded-on brackets available for optimum placement and secure fastening of couplings to tractors or machinery.
Dust and dirt protection devices such as dust protection caps and covers
Welded-on and attachment flanges for secure fastening of the quick release coupling fixed halves

The large
HANSA‑FLEX

range of couplings

You can find a large selection of reliable hydraulic couplings of various types for every purpose in our online shop.
Variants include fixed and loose coupling halves, sleeves and plugs
Shut-off at one or both ends, flat face seal and can be coupled/decoupled under pressure
Captive dust protection caps cannot be inadvertently lost
Available in all commercially available thread types, such as BSP, NPT and UNF
Materials: steel, stainless steel and brass
Surface: chromium-VI-free and galvanised coatings
These topics may also be of interest to you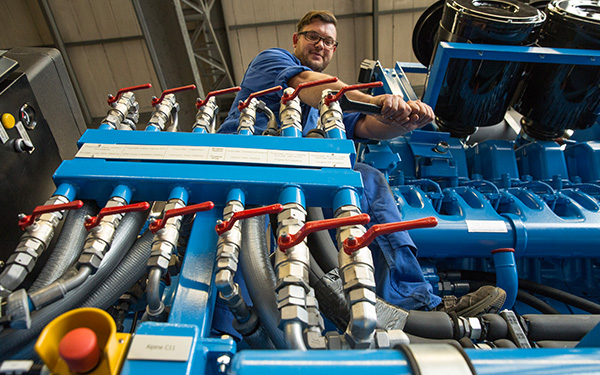 HANSA‑FLEX ball valves are used to shut off and divert flow at pressures of up to 500 bar and thus avoid the need to convert or uninstall components.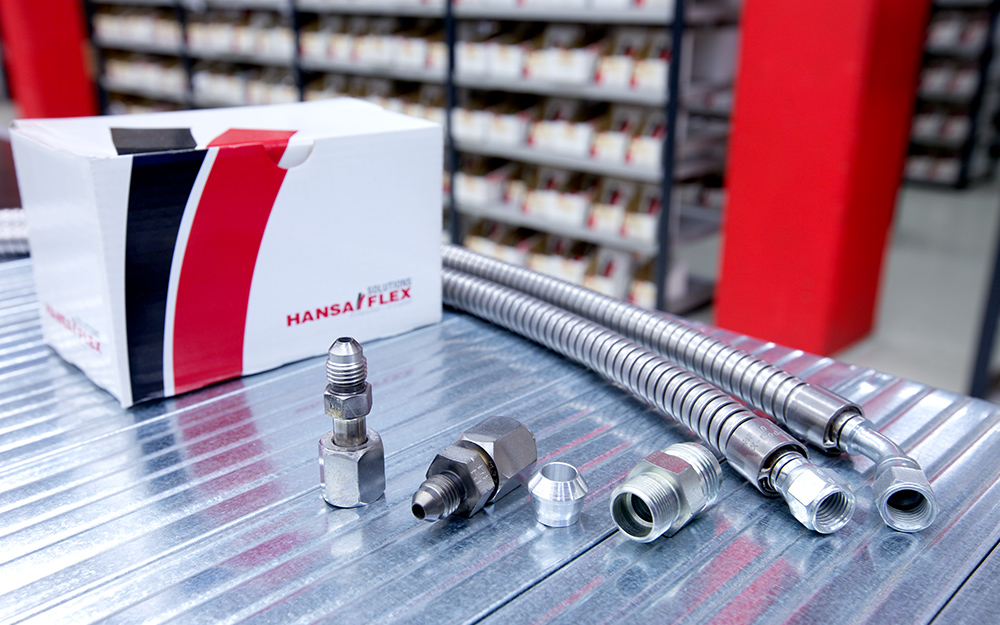 HANSA‑FLEX offers an extensive portfolio of hydraulic adapters, including threaded, transition or hose end adapters in all common connection forms and meeting all standards.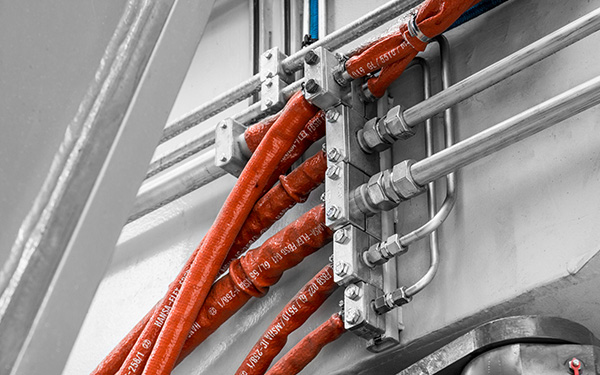 Pipe fittings from HANSA‑FLEX rely on a tight positive fit with one another to create a safe connection even when subjected to high working pressures, pressure peaks and vibrations.