Maximum flexibility with in-house production
HANSA‑FLEX is not only Europe's largest hydraulics dealer, it is also a leading manufacturer of high-quality components such as power units, metal and special hoses, special fittings, valve blocks, seals and cylinders. In our production facilities we can manufacture anything from one-off items to large series production components as an OEM. Our 450 employees and state-of-the-art machines mean we can achieve maximum flexibility and the highest quality.
Hydraulic system partner with in-house production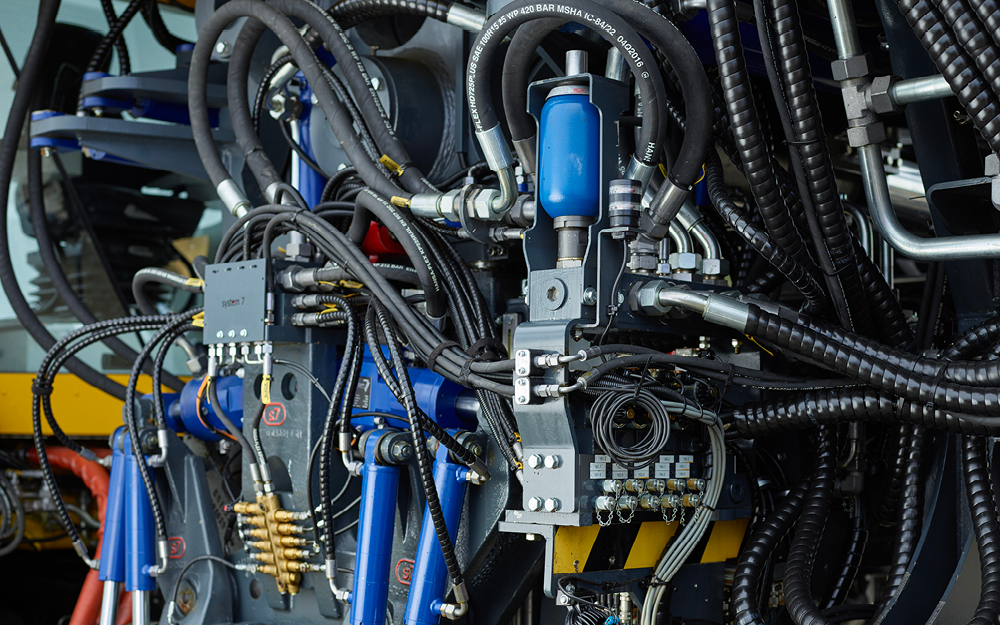 Your partner for any project
HANSA‑FLEX production facilities can confidently fulfil a wide range of customer requirements. We manufacture prototypes individually to the customer's specifications and implement special projects or remanufacture components, as one-off items or in small or large batch series production. Because our in-house know-how and skills cover the whole spectrum of hydraulics, we manufacture and preassemble customised combinations of hoses, pipes, expansion joints, cylinders and special fittings, often combining them into complete component groups. The highest process reliability and state-of-the-art machines allow us to supply industrial customers as an OEM supplier with large batch series production of several tens of thousands of items per month.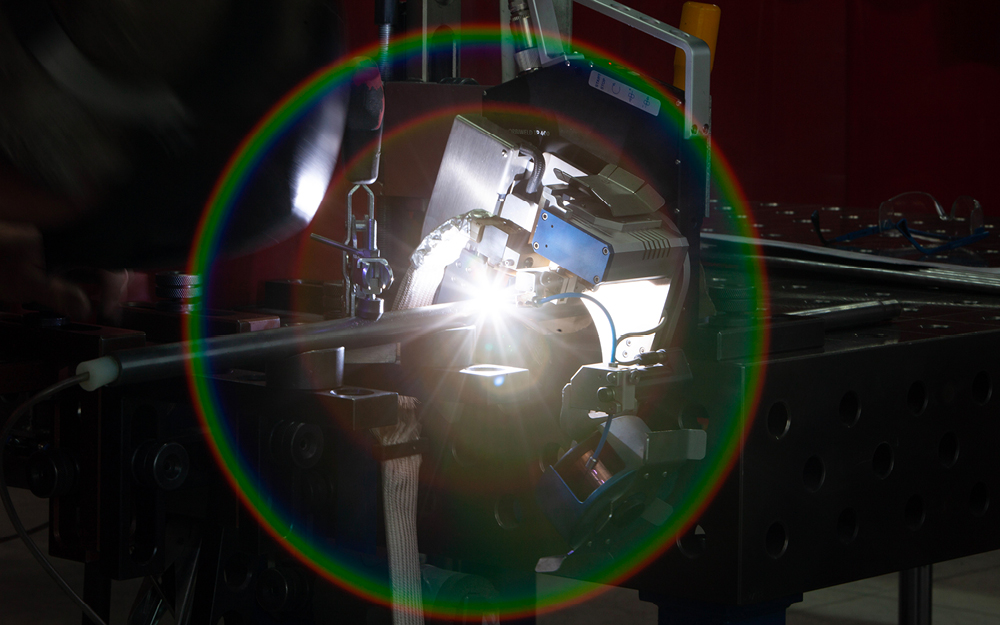 Versatile skills and great specialist knowledge
We are completely familiar with a wide range of manufacturing techniques at our production locations. In addition, we have qualified and certified specialist personnel and state-of-the-art machines.
Soldering furnaces for sophisticated soldering and brazing procedures
Certified orbital and stainless steel welders
In-house paint shop
5-axis machining centre for accurately machined parts
Precise CNC bending machines, bending and welding robots
Quality assurance at our own test benches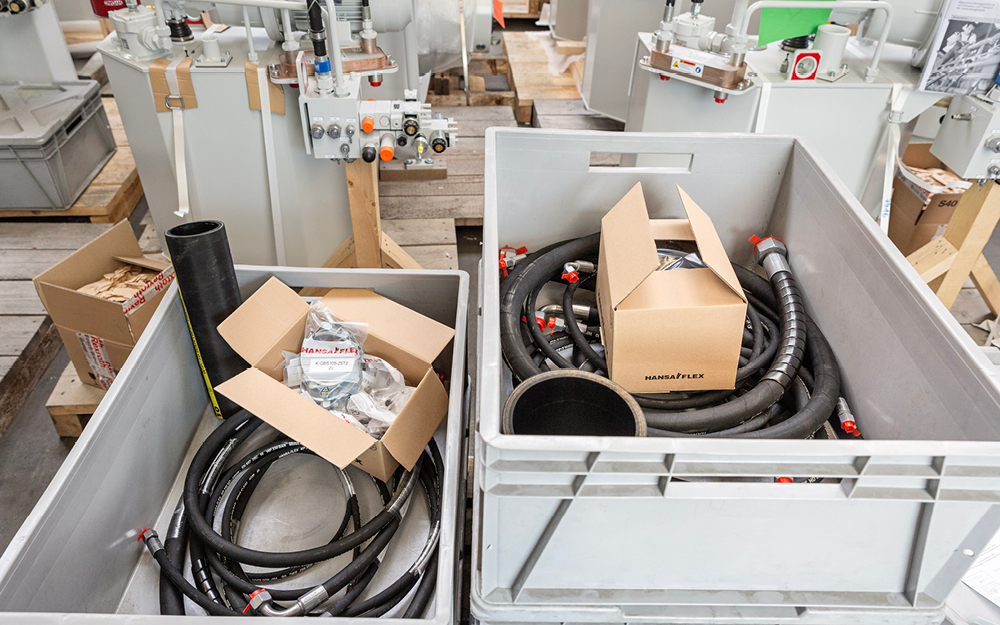 Advice and assistance throughout the complete manufacturing process.
Our production operations are not limited to manufacturing components. As a system partner, we are there to help and assist our customers during the whole manufacturing process. We design and develop products to the customer's specific requirements and optimise them until everything is right. After manufacture, we look after quality assurance and bringing into first use. Not only for small batches of components but also for series production at an industrial scale. On the logistics side, we support our customers with ready-to-install kits, Just-In-Time or Just-In-Sequence delivery and the kanban system.
The complete manufacturing process from a single supplier
HANSA‑FLEX is a hydraulic system partner and works flexibly in accordance with the customer's wishes, delivering products and services to the same consistently high quality.
Competence in all areas

Comprehensive know-how, modern machines, prototype manufacture and large batch series production.

Flexibility to meet customer requirements

With design, production and logistics all in house, we leave no customer requirement unfulfilled.

Reliable and rapid implementation

Always on schedule. Urgent orders can often be delivered next day.

Proven quality

Assured process reliability and achievement of the proven HANSA‑FLEX quality.
HANSA‑FLEX

production facilities

HANSA‑FLEX has extensive production skills in-house. We can react quickly and flexibly.
International production facilities
The global and decentralised organisation of our production facilities ensures security of supply and consistent quality.
HANSA‑FLEX has production facilities in several countries. They coordinate closely with one another and work to the same standards. This balanced, decentralised and global structure has numerous advantages:
Reduced failure risk and high security of supply
Cost reduction through the use of synergies
The same high quality standards all over the world
These topics may also be of interest to you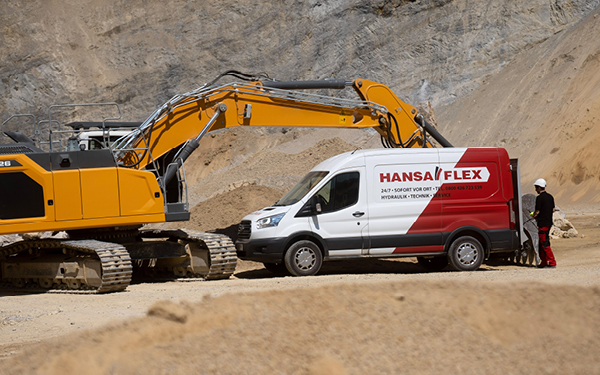 With around 200 service vehicles across Germany, our mobile Rapid Hydraulic Service is always there for you, available 24/7 and 365 days a year to minimise your stoppage times.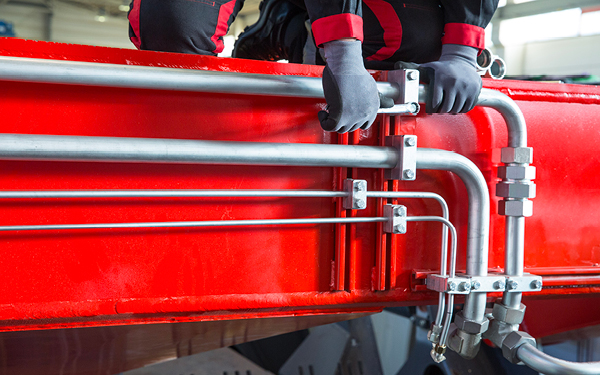 HANSA‑FLEX highly trained service technicians perform the assembly and installation on your hydraulic systems and machines.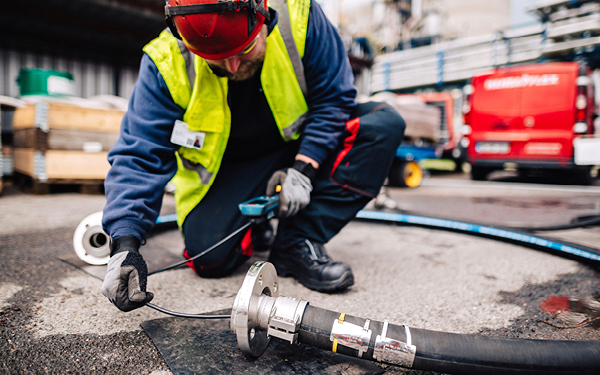 HANSA‑FLEX supports you with inspection of hydraulic systems and their components in accordance with legally prescribed requirements such as the provisions of DGUV and BetrSichV.