A passion for machinery in Maintenance and Service
We at HANSA‑FLEX are united by our passion for machinery and engineering. Hydraulic systems, hoses or pipelines are your speciality and you're on the looking for new challenges? Then join the HANSA‑FLEX family! Experience the strong cohesion of our team, become part of an open feedback culture and take on exciting tasks.
Your mission: Making the customers' machinery work
As a service technician, installation technician and maintenance professional, you're ensuring every day that the largest systems are functioning perfectly.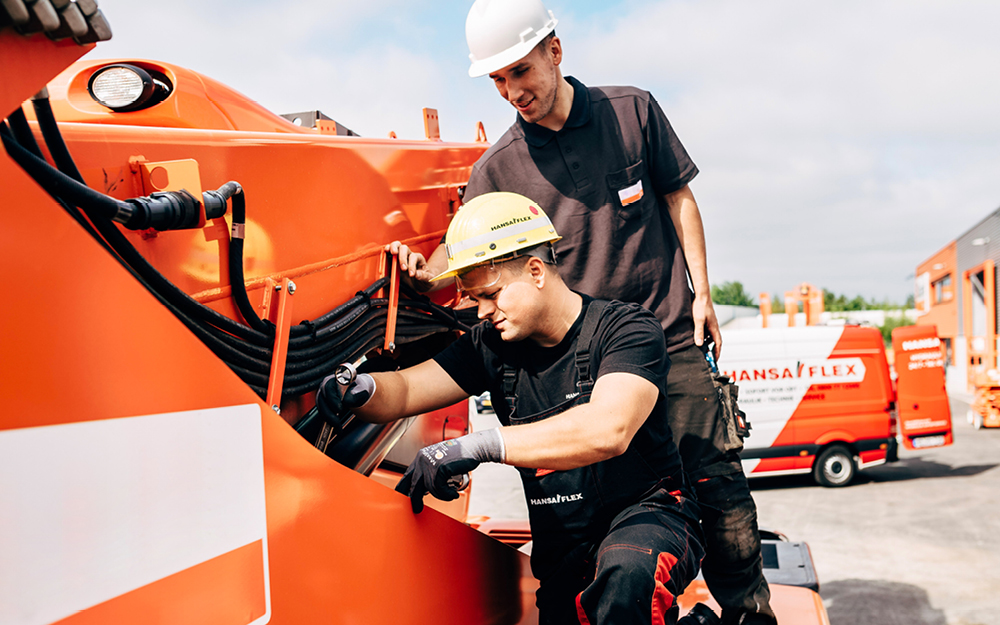 In the field, you're on the front line
As a service technician in the Rapid Hydraulic Service, you're on the road a lot: your areas of operation can be in the mountains, out on the water or deep underground, where you take on the orders and ensure that missing spare parts are quickly available. And while you're completing tasks and ensuring everything is in working order from your natural penchant for perfect functionality, you're at our customers' side in case of emergencies and quick to respond by offering reliable help on the spot.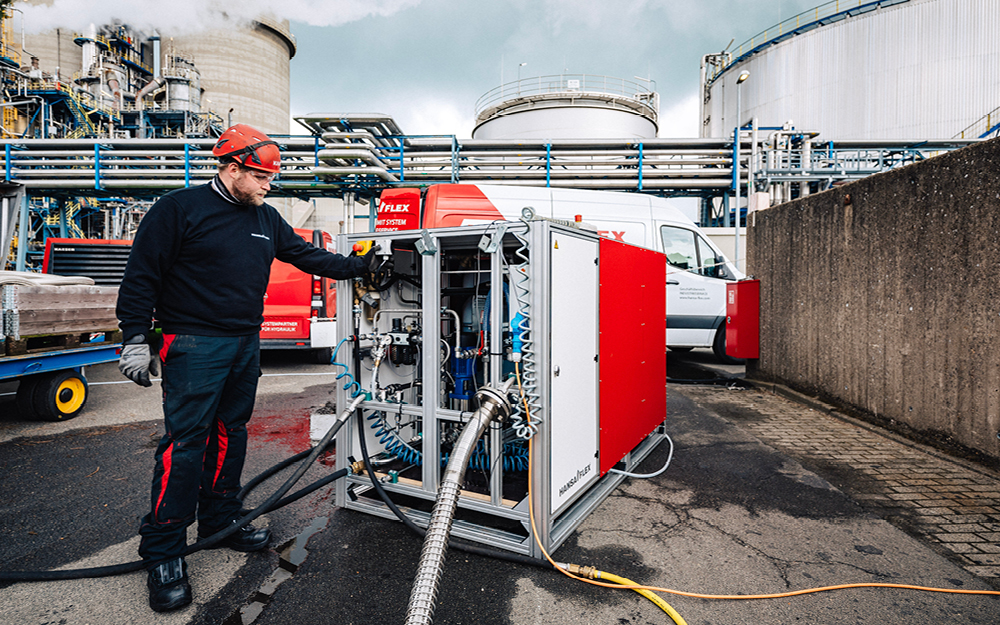 Flexible and competent in Industrial Service
In Industrial Service, you're responsible for installing complex hydraulic systems on our customers' machinery and systems. You're also responsible for preparing quotations and doing inspection and maintenance. Extensive assembly operations can be particularly challenging, but this is where you and your team come in with fully equipped workshop vehicles to set up hydraulic workshops.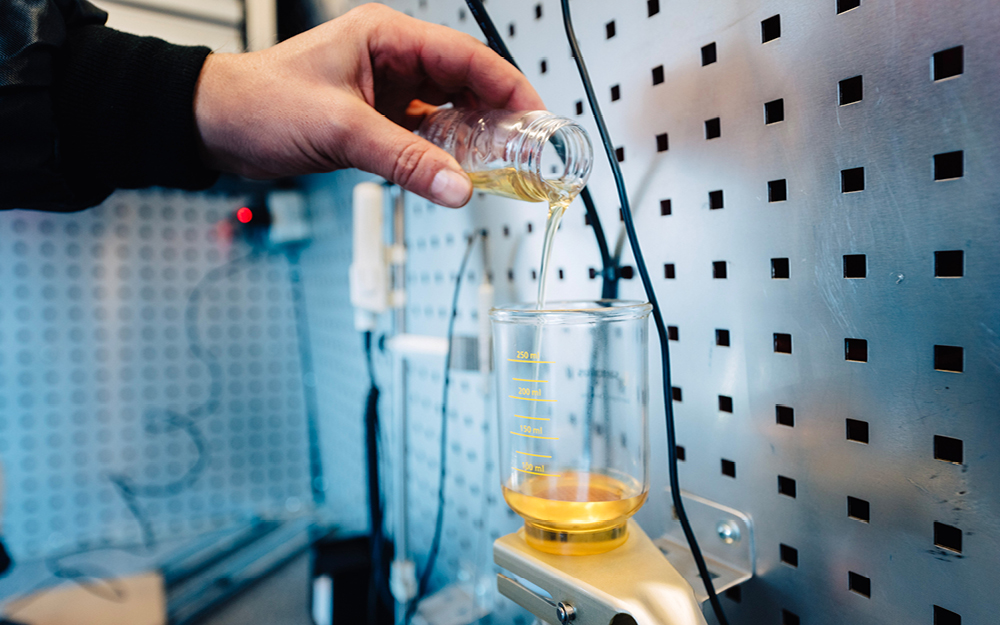 Everything runs like clockwork in Fluid Service with your passion and commitment
Your work begins where others have already given up. To keep everything in motion and ensure that our customers' machinery can cope with the daily routine in a well-oiled condition, you carry out oil analyses and help maintain the equipment. If damage occurs to the pumps, hose lines or hydraulic filters, you're perfectly equipped to provide first aid with our rapid response vehicles.
HANSA‑FLEX

benefits you can count on
Occupational disability insurance

We offer an outline agreement for occupational disability insurance.

Company pension scheme

Conclude an outline agreement for a company pension scheme with us.

Long-term account

Regularly save up (gross) pay balances within a deferred compensation scheme.

Company bicycle leasing

Looking for more ways to exercise? Get a leased company bicycle with us.
More
HANSA‑FLEX

advantages
Qualitrain and Hansefit fitness programmes
Daycare centre subsidy
Corporate events

More training opportunities
Service vehicle for your outdoor operations
More than just machinery: This is how we view our work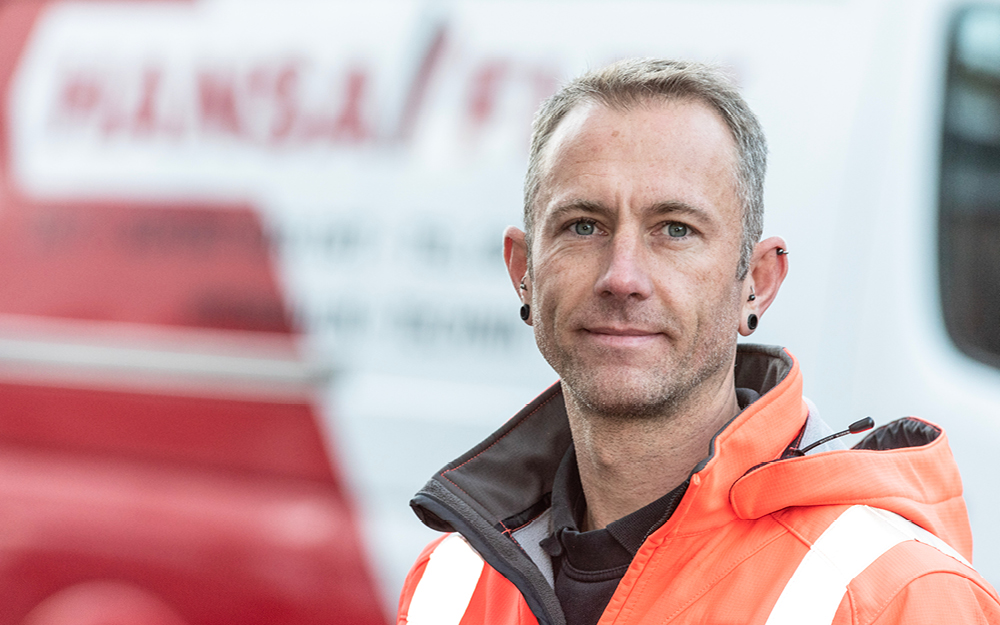 "This job is ideal for me. I'm on the road all day and can be with my family every evening. There's nothing better."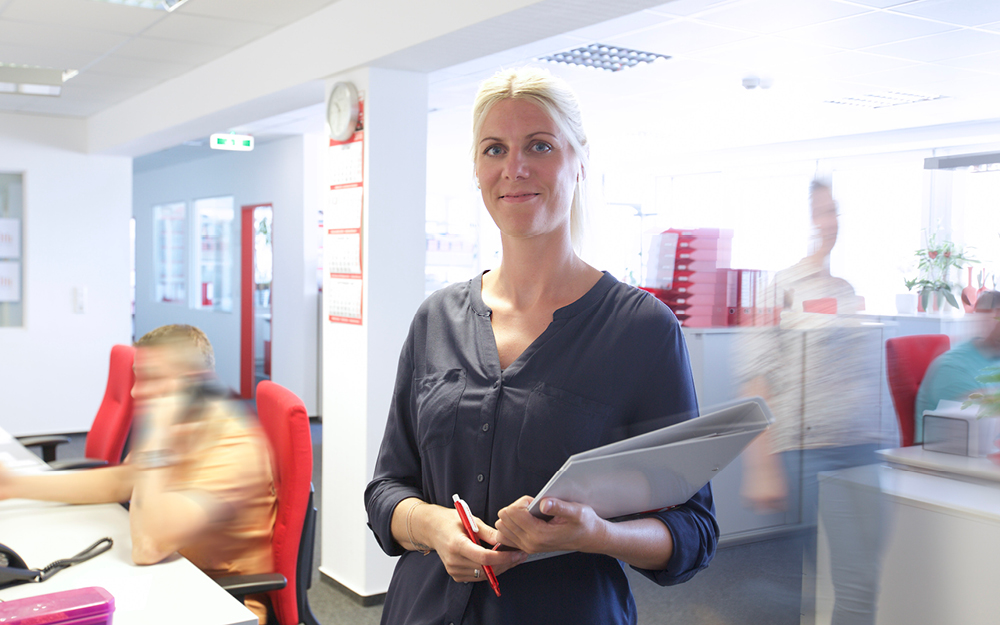 "It's always an advantage to meet people in person, which is why our company events such as the football tournament are so important."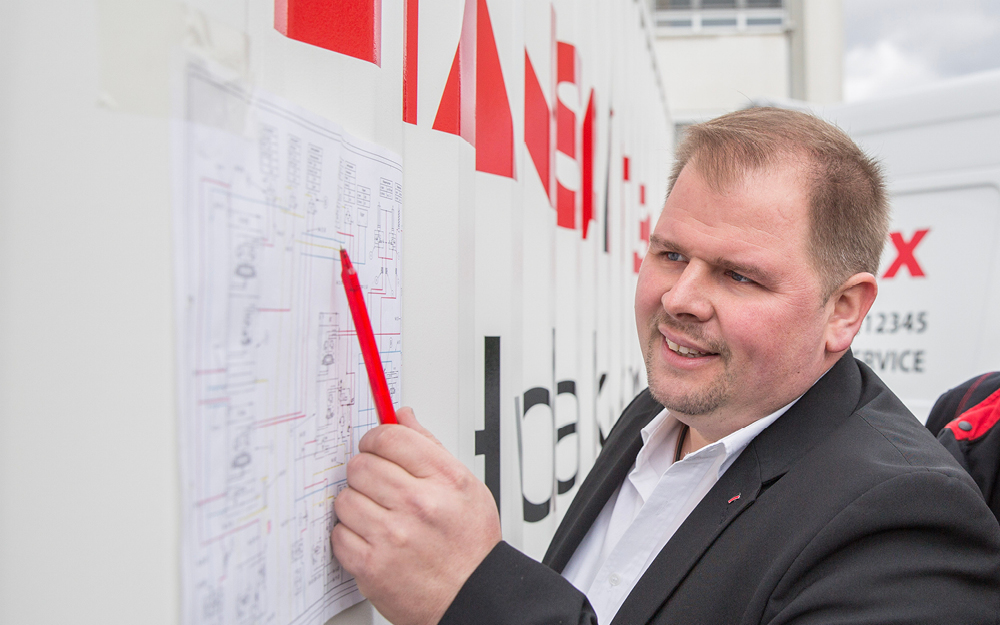 "I've been working in hydraulics since 2002 and have been involved with many demanding machines and interesting places, like drilling rigs, but I'm still discovering and learning new things every day. That's what makes my job so fascinating."
"My most exciting project was the pipework of a bogie for the tram in Schwerin. It required the utmost attention to accuracy, so the functional test afterwards was a great confirmation of our work."