Working in Warehouse and Logistics
Holistic service and service orientation are particularly important in Warehouse and Logistics. You and your team guarantee that all the cogs mesh together, from incoming goods processing to picking and dispatch. Do you enjoy having a close eye on everything and like turning problems into solutions? So do we!
More than just Warehouse Logistics: These tasks are in your hands
Whether it's about incoming goods processing, picking or packing, everyone pitches in here.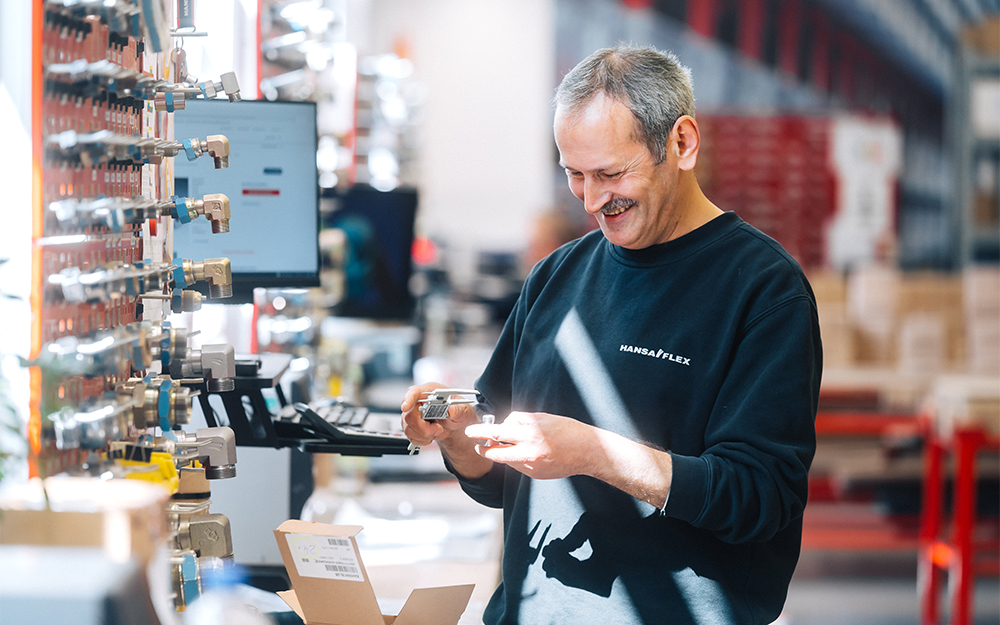 Incoming goods processing and picking in the central warehouse
In our central warehouse, we ensure a high level of material availability for our branches and customers. You're responsible for booking, labelling, storing and picking the goods via our SAP merchandise management system, including inspections for incoming and outgoing goods. It's a highly detailed task that requires keeping a constant eye on inspection instructions, quality assurance, stocks of goods and a timely needs analysis.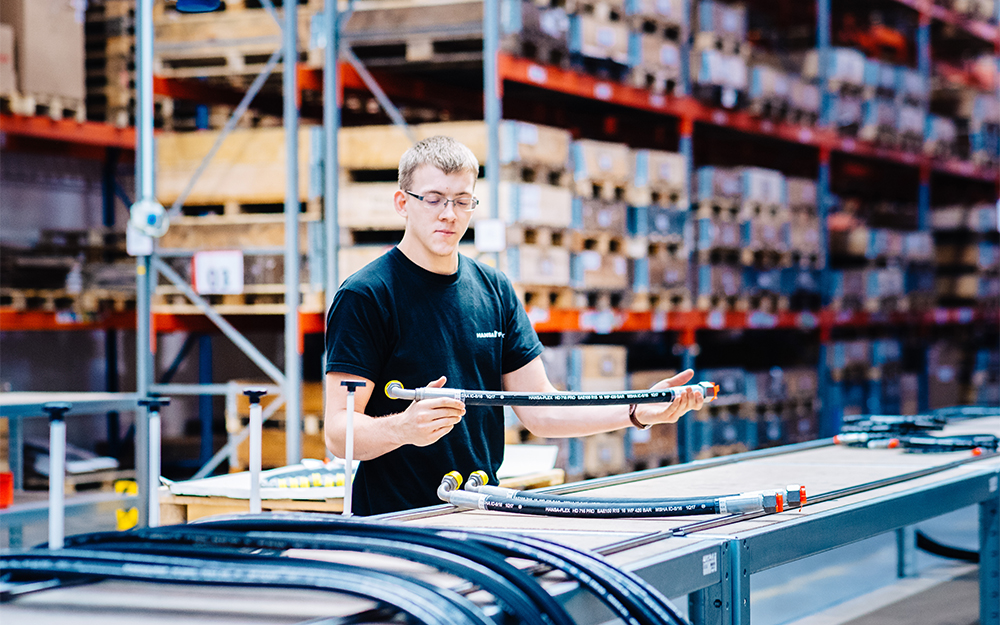 Assembly of our hose lines
All our branches have a wide stock of our most important products. You and your team independently assemble our hose lines, write the delivery notes and check the stock levels so that the delivery process runs as smooth as possible. You're also available to our customers as a contact for advice.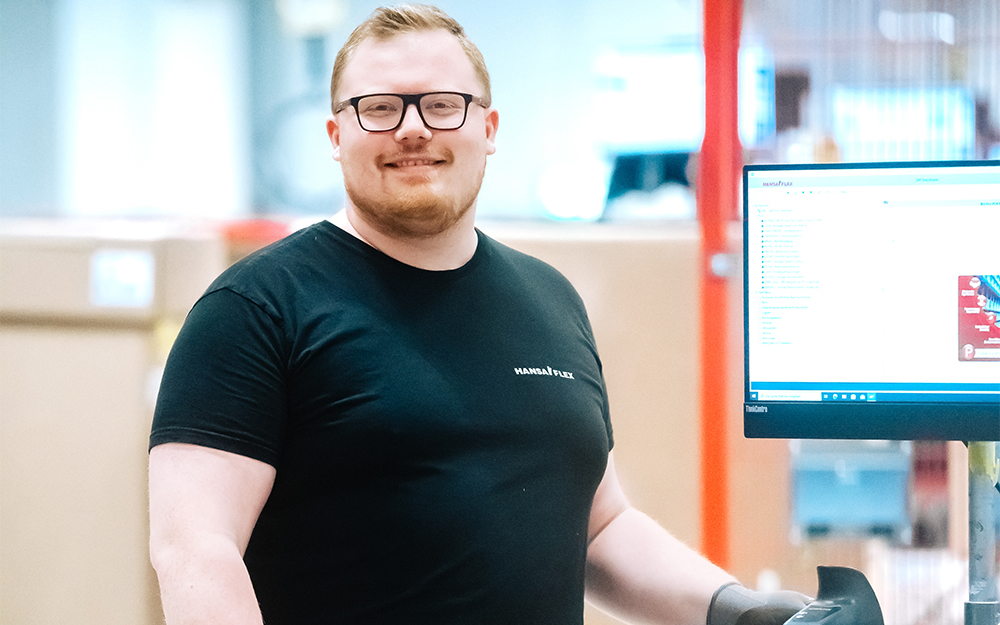 Purchase and dispatch of our goods
You're in control of the demand for hoses, tools and spare parts so that our customers can expect their ordered goods as soon as possible. You select suitable suppliers, compare conditions and negotiate good prices to ensure that everything runs just as it should in purchasing. You're also responsible for placing orders, evaluating various key figures, drawing up contracts and helping with international shipping, including negotiating with shipping companies, to ensure smooth sailing for the customer's overall experience.
HANSA‑FLEX

benefits you can count on
Occupational disability insurance

We offer an outline agreement for occupational disability insurance.

Company pension scheme

Conclude an outline agreement for a company pension scheme with us.

Long-term account

Regularly save up (gross) pay balances within a deferred compensation scheme.

Company bicycle leasing

Looking for more ways to exercise? Get a leased company bicycle with us.
More
HANSA‑FLEX

advantages
Qualitrain and Hansefit fitness programmes
Daycare centre subsidy

Corporate events
More training opportunities
Everyday life at
HANSA‑FLEX
What our colleagues are saying
"Speed is the core of our work. We're constantly finding new solutions while remaining extremely flexible. I simply couldn't imagine doing the same thing every day."