HANSA‑FLEX

at a glance

HANSA‑FLEX is a global family-run company and one of the world's leading system partners for fluid technology. In the last business year, more than 4,200 employees in 40 countries achieved a turnover of EUR 570 million. Business year 2022 and the important facts about HANSA‑FLEX AG summarised on a few pages: Our Annual Report gives a quick overview with many compact graphics.
HANSA‑FLEX

in figures

Here you will find the most important facts and figures on HANSA‑FLEX AG from the 2022 financial year
573 million €

Turnover (Group, consolidated)

88.877

Hydraulic emergency service operations

360° Hydraulics
HANSA‑FLEX offers 360° full service for the planning, operation and optimisation of mobile and stationary hydraulic systems. Our customers from all sectors and of all sizes receive the entire spectrum of hydraulics from us at all times:
Manufacture of hose assemblies and hose management
Repairs, maintenance and servicing for mobile and stationary hydraulics
Assembly services
Spare parts trade - online and stationary
OEM equipment, series production, production plants
Product development & manufacturing
Logistics and services
Planning and technical conception
Training, technical advice, quality assurance
Environmentally sound disposal of old hose lines
At home on every continent
The HANSA‑FLEX locations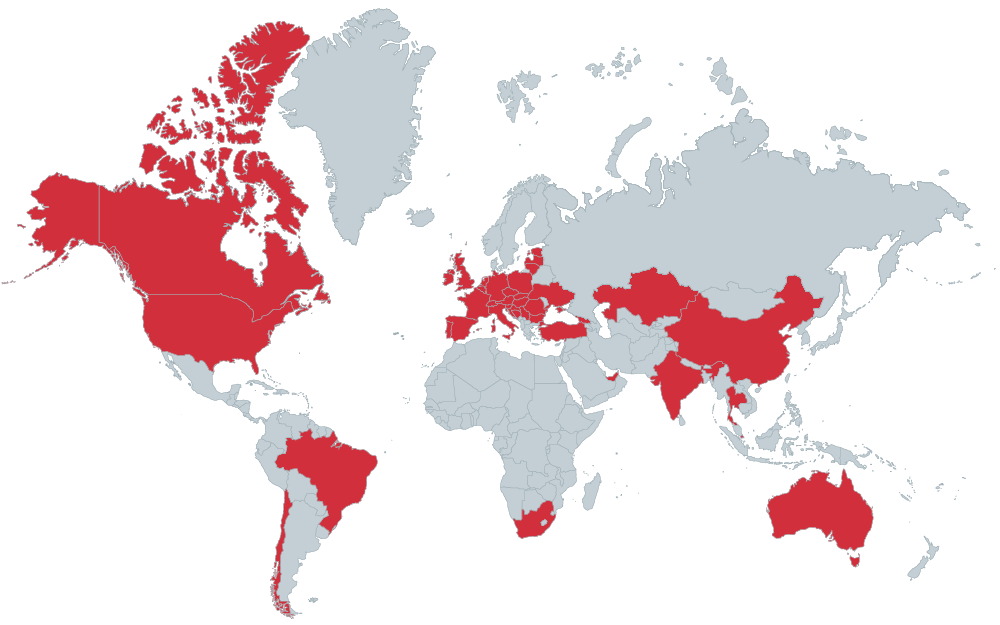 40 countries with 459 locations
In addition to our own locations, we work with established partners in many other countries and deliver our goods almost anywhere you want.
Revenue development of the
HANSA‑FLEX

Group 2017–2022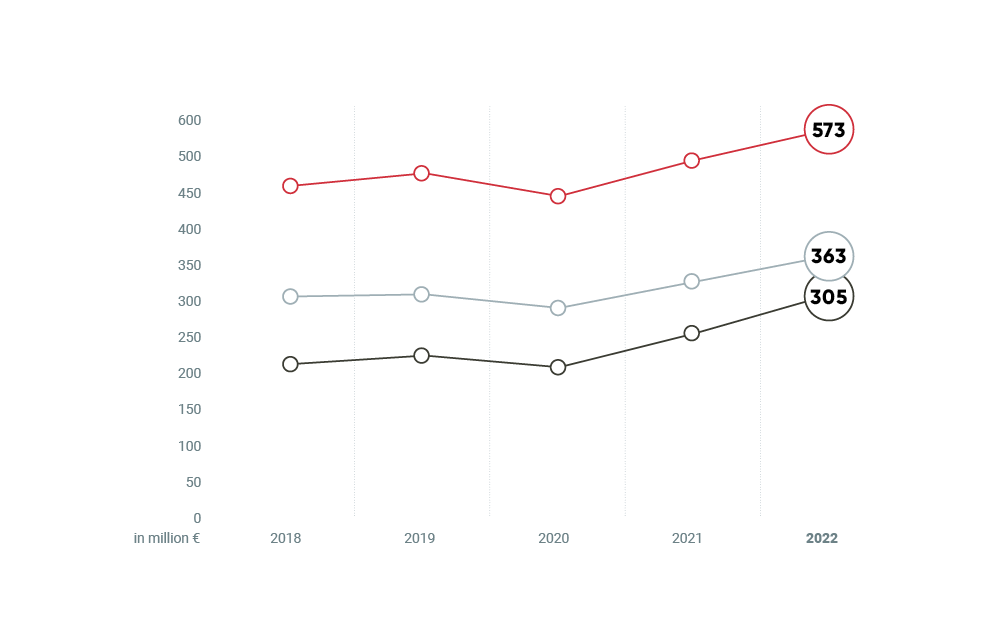 Consolidated Group (red), HANSA‑FLEX Germany (unconsolidated, light grey), International HANSA‑FLEX companies (unconsolidated, dark grey)
Share of turnover by product group and global turnover
Distribution of turnover unconsolidated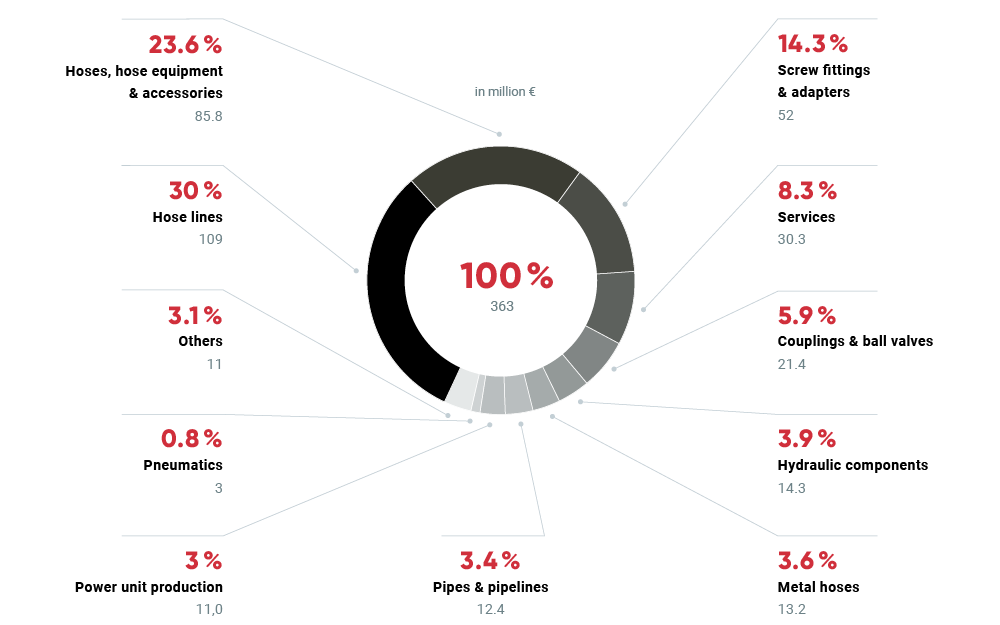 The
HANSA‑FLEX

Annual Reports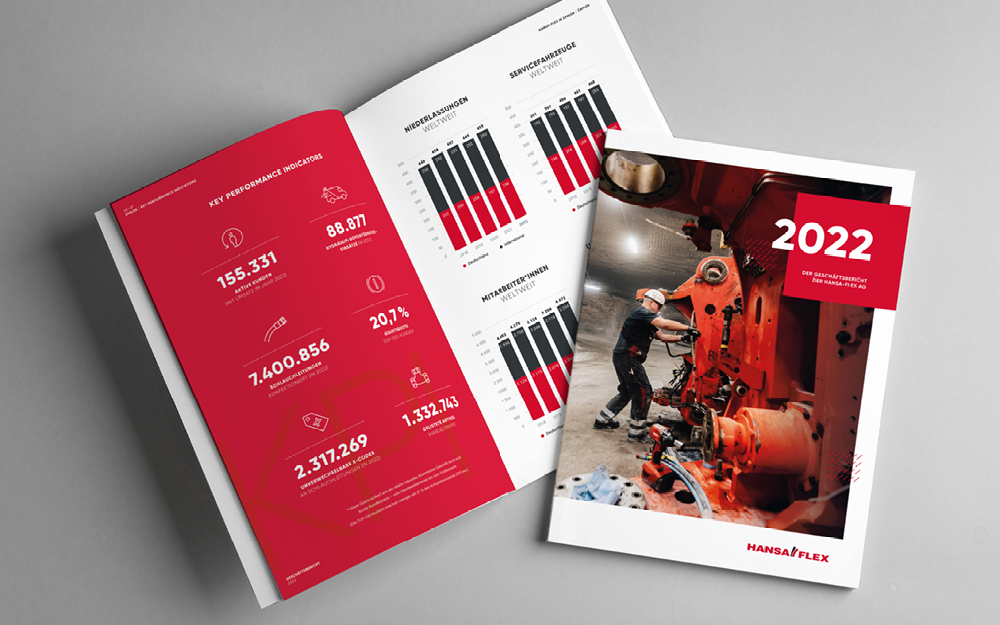 Here you can download all annual reports from 2017 to 2022.