Repairing a cylinder is a good alternative to buying a new one
Hydraulic cylinders are subject to extreme stresses due to their continual extending and retracting. The result is wear, which puts the whole working process at risk of failure. Overhauling a cylinder is a good alternative to buying a new one. The HANSA‑FLEX cylinder repair centre repairs hydraulic cylinders of all sizes and manufacturer, hydraulic pumps, valves, power units and motors rapidly and with minimum downtime.
Efficient cylinder repair by experts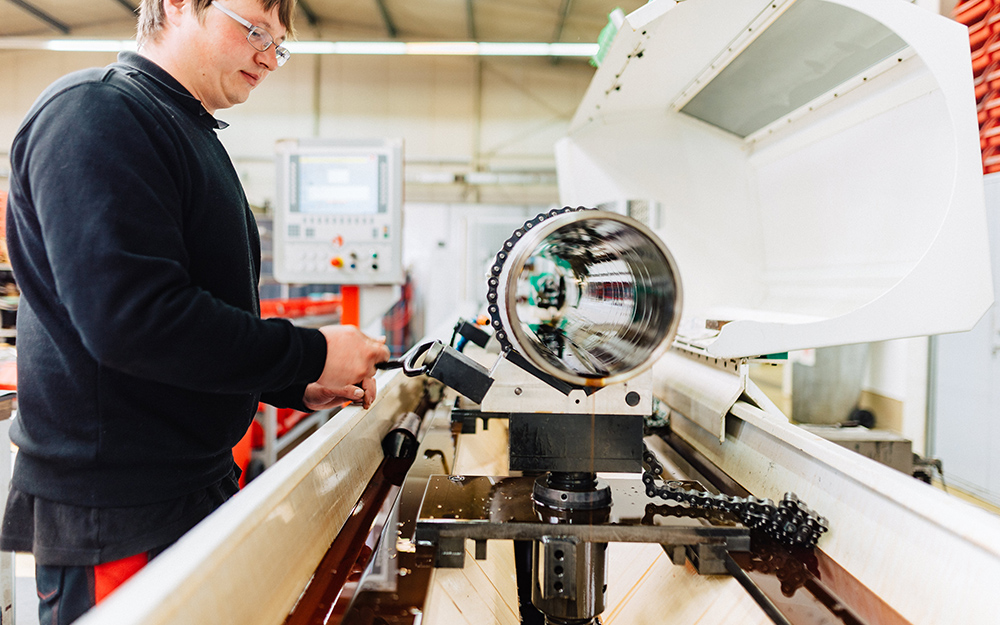 Professional repair of defective or damaged cylinders
Our experienced experts quickly and reliably complete all the tasks involved in the professional repair of cylinders up to 10,000 mm long and 1,000 mm in diameter.
Honing at extra cost up to 6,000 mm length and approx. 500 mm diameter
Rechroming piston rods
Turning and milling seal housings
Seals manufactured to dimensional requirements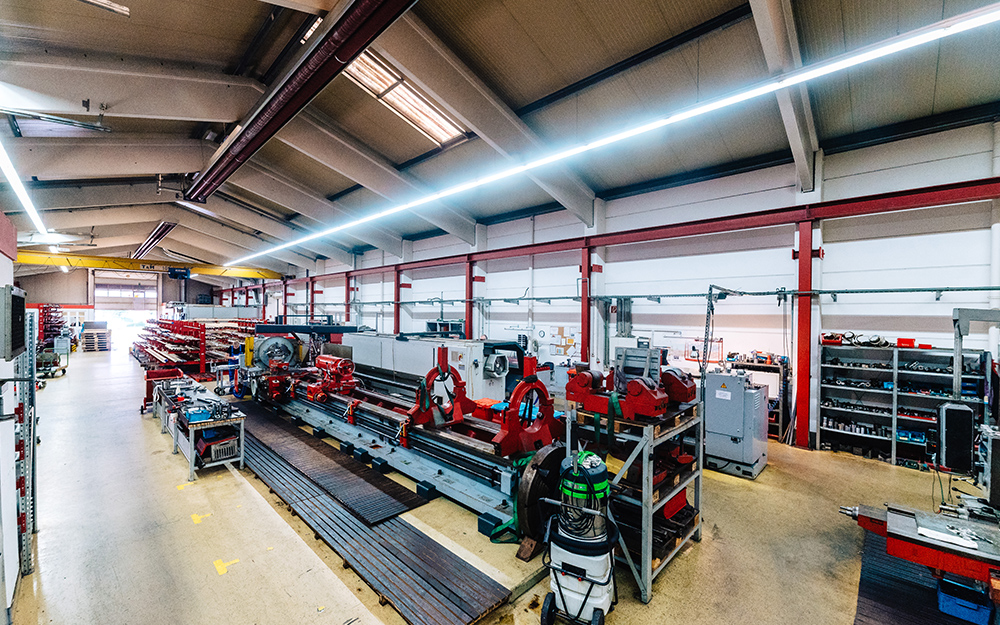 Excellent range of machinery and equipment
The HANSA‑FLEX cylinder repair centre has a range of modern machinery and equipment for cylinder repairs. Sandblasting and special paint coatings are a matter of course for us.
Conventional and CNC-controlled lathes
Mounting holes for vertical installation and removal of cylinders
Test bed in accordance with DIN 10100 for comprehensive functional tests
Horning machine for overhauling damaged cylinder tubes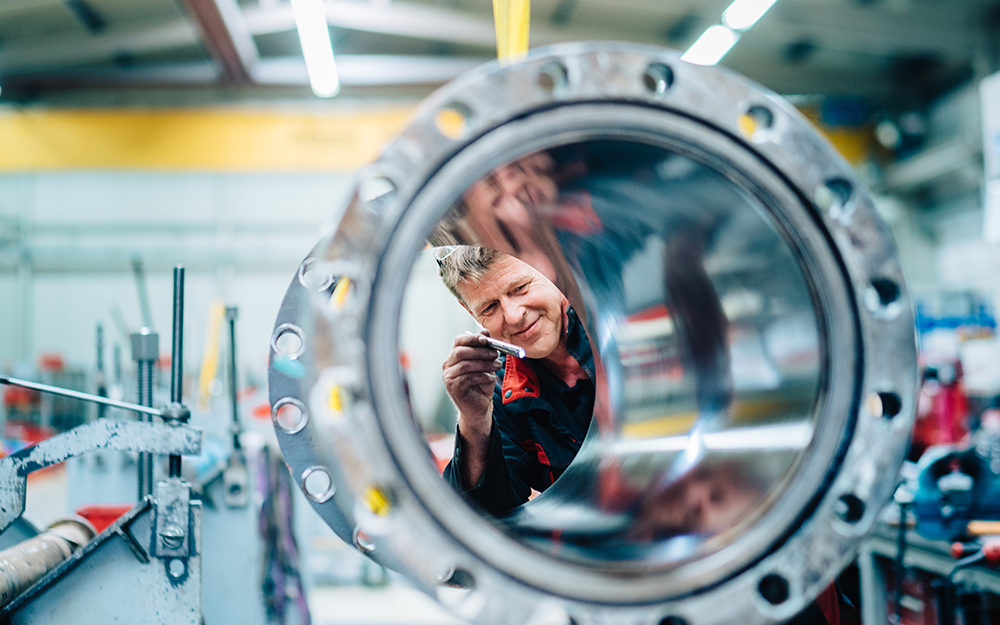 Efficient order processing
We check the condition of each cylinder before we decide whether the piston rod needs only to be lapped and polished or whether a new cylinder is required. Then the two neighbouring production areas, cylinder repair and sealing technology, work together in a well-practised routine to complete the maintenance of the cylinder, including the fitting of new seals.
Binding cost and services offer
Inspection of damage cylinders can also be done at your premises
Standard and special seals can be obtained quickly
A
HANSA‑FLEX

cylinder repair comes with many benefits

We offer a quick and professional repair by experienced experts with comprehensive service, all from the same provider. You benefit from minimum standstill times; we benefit from high customer satisfaction.
All-round service

Dismantle, pick-up, repair, return and install

Express service

Repair within three days, brush electroplating for urgent repairs

Comprehensive advice

Professional repair, identification of optimisation potential

Proven quality

Performance of various tests and preparation of detailed test reports if required

Repair of cylinders of all types and manufacture
Our experienced hydraulics technicians repair over 6,000 hydraulic cylinders of all sizes, manufacturers and types every year.
Our experts have many years of experience, extensive practical know-how and are completely familiar with the specific requirements of the various cylinder types.
Plunger and telescopic cylinders
Press, crane and casting cylinders
Fire fighting, water engineering, gas metering and closing cylinders
Mobile hydraulic and pneumatic cylinders
Standard and special cylinders
These topics may also be of interest to you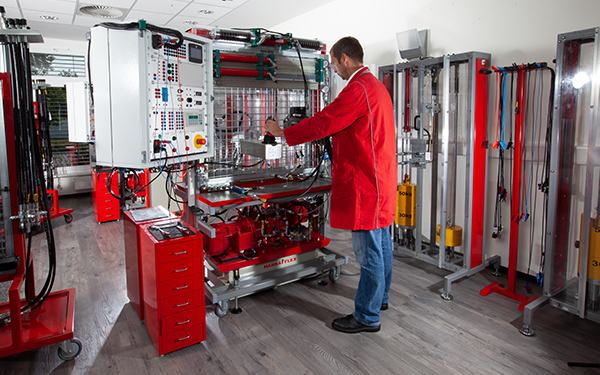 We offer you an all-round carefree service through HANSA‑FLEX Industrial Service. The service technicians install cylinders or even whole machines.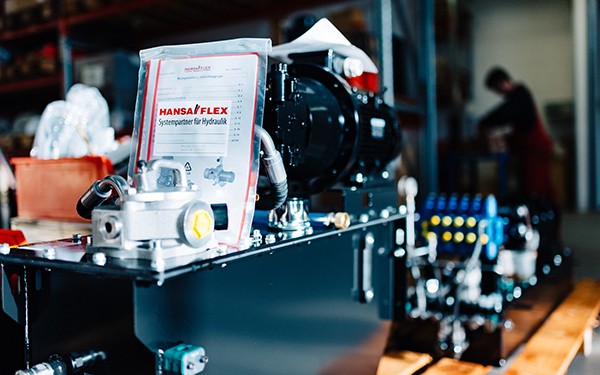 Specialists in the engineering and hydraulic unit building team manufacture new cylinders to the customer's specific requirements.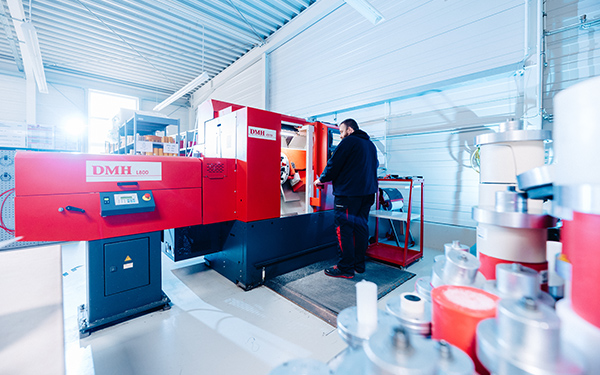 HANSA‑FLEX sealing technology production facilities manufacture seals up to 2,500 mm in diameter as one-off or series production items.