Keeping a close eye on everything in Administration and Controlling
The gears at HANSA‑FLEX would simply no longer mesh without our dedicated team in Administration and Controlling. You and your colleagues control our processes, take care of the accounting and monitor company figures. Do you like keeping track of things and love dealing with numbers? Enjoy being in constant contact with your colleagues and passing on your knowledge in training courses? You'd be a perfect fit for our team!
Well organised on the job: These are your tasks
You and your team bring everything together, nationally and internationally.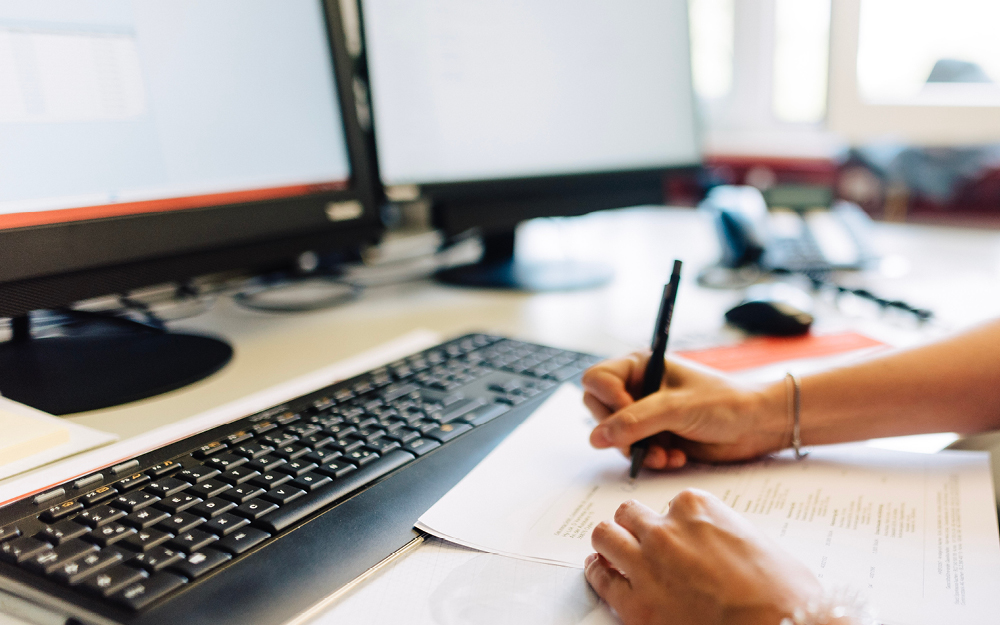 Efficiency in controlling and accounting
You and your colleagues keep a close eye on the figures and prices at HANSA‑FLEX. Together, you monitor and communicate the numbers to management, budget our orders and develop countermeasures if necessary after target/actual comparisons. You plan, steer and control our divisions on the national and international stage. In accounting, you process our current finances and credits, document individual cost centres and check our invoices. You also have contact with our clients when processing payment reminders or debt collection cases.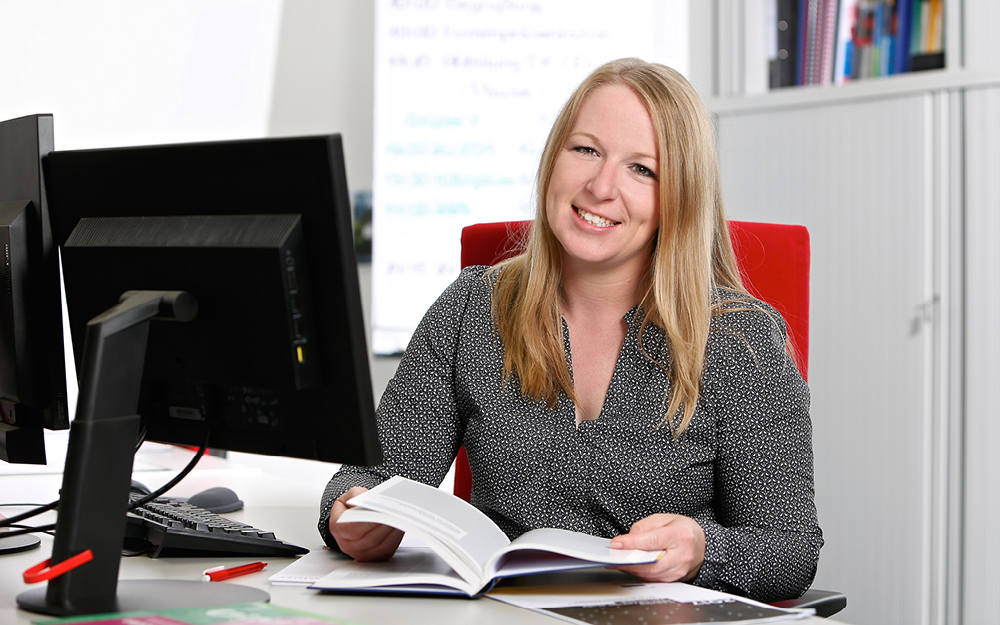 Employee support in Human Resources and Personnel Development
In the Human Resources and Personnel Development department, you look after your colleagues from all work areas at HANSA‑FLEX, support payroll accounting and actively contribute to employee recruitment. To ensure that all members of the HANSA‑FLEX family continue to develop and broaden their horizons, we offer our employees plenty of seminars and training courses.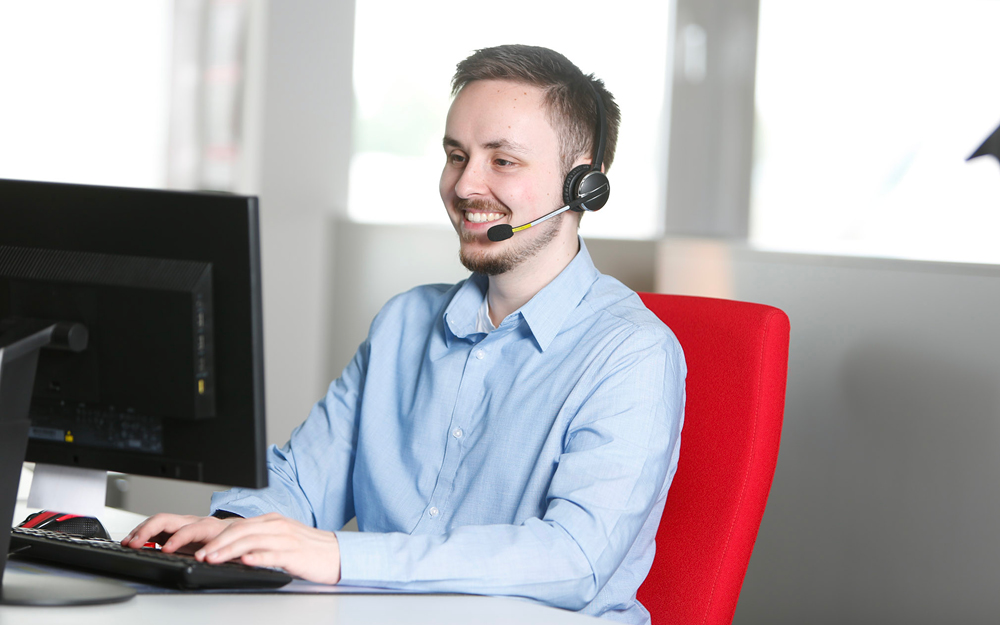 Dedicated to commercial work and real estate management
In the commercial office, you're responsible for preparing quotations and invoices, processing delivery notes and executing orders. In real estate and fleet management, you're not only looking after our vehicle pool, including rental and service contracts, but also our branches, company buildings and any related electronics. You also serve as a point of contact for our customers via phone or e-mail.
HANSA‑FLEX

benefits you can count on
Occupational disability insurance

We offer an outline agreement for occupational disability insurance.

Company pension scheme

Conclude an outline agreement for a company pension scheme with us.

Long-term account

Regularly save up (gross) pay balances within a deferred compensation scheme.

Company bicycle leasing

Looking for more ways to exercise? Get a leased company bicycle with us.
More <span class="u-dont-break">HANSA‑FLEX</span> advantages
Qualitrain and Hansefit fitness programmes
Daycare centre subsidy

Corporate events
More training opportunities
What our colleagues are saying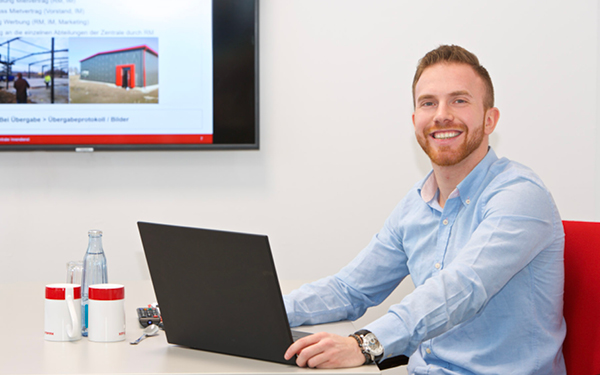 "In our department there's no such thing as a typical work day. We plan and coordinate a number of construction sites in all regions at the same time. Sometimes it's a new façade, sometimes it's a completely new roof construction or the installation of new showers, changing rooms and offices in an existing building."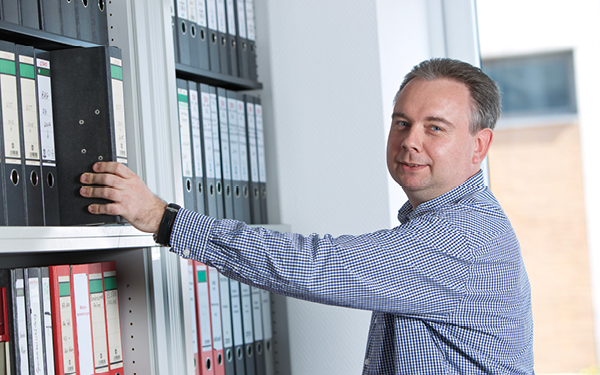 "It's not just about accounting. There's a lot of coordination, a lot of communication and you have to pay attention to time differences. Some are going to bed when we start work, while others are just starting when we finish work."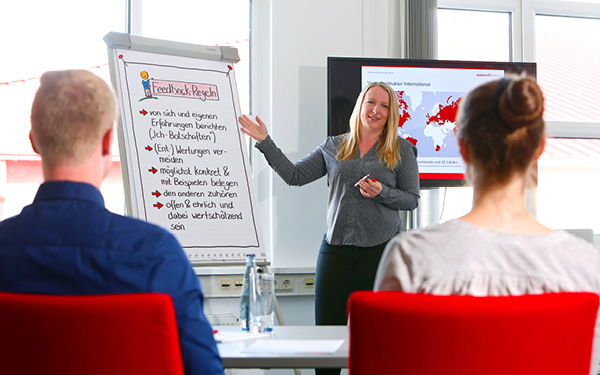 "We're constantly organising workshops, training sessions, trips and inductions for managers and colleagues from home and abroad and assisting with team development."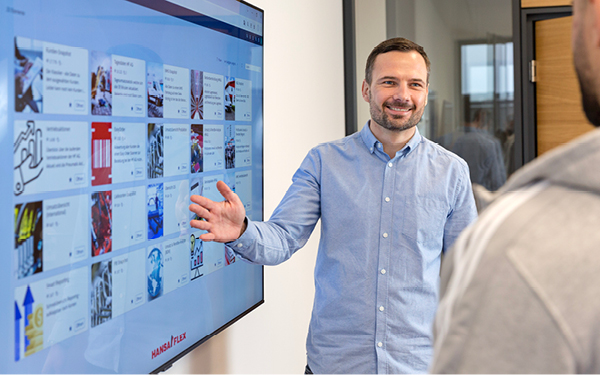 "I have a view of everything from above and can see the interrelationships within the entire company, giving the entire team at all levels up to the board of management an instrument which enables them to make good decisions."
You have more questions?
If you would like to learn more about the work areas in administration, our colleagues are happy to assist you with further information.