Marketing and Sales are the pulse of
HANSA‑FLEX
You and your colleagues actively demonstrate what HANSA‑FLEX is all about to our existing and new customers, fully representing the HANSA‑FLEX family to the outside world. Are you outgoing, have a knack for facilitating customer contact and love organising public appearances? Then you've come to the right place.
Connecting with our customers: These are your tasks
Whether you're marketing HANSA‑FLEX products, developing marketing concepts or organising events, you're passionate about your work and open to new ideas!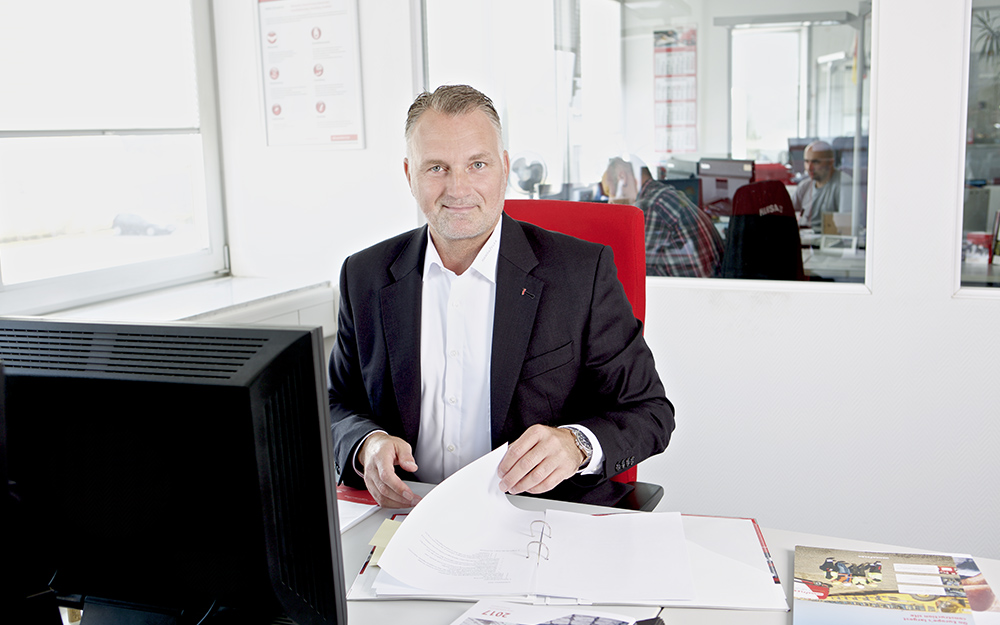 You actively contribute to our marketing and communication concepts
In marketing, you are the face of HANSA‑FLEX. You're the link between customers and colleagues, working closely with our teams in media design, production and logistics. In doing so, you're securing and developing our visual brand presence through marketing and communication measures representing the HANSA‑FLEX brand.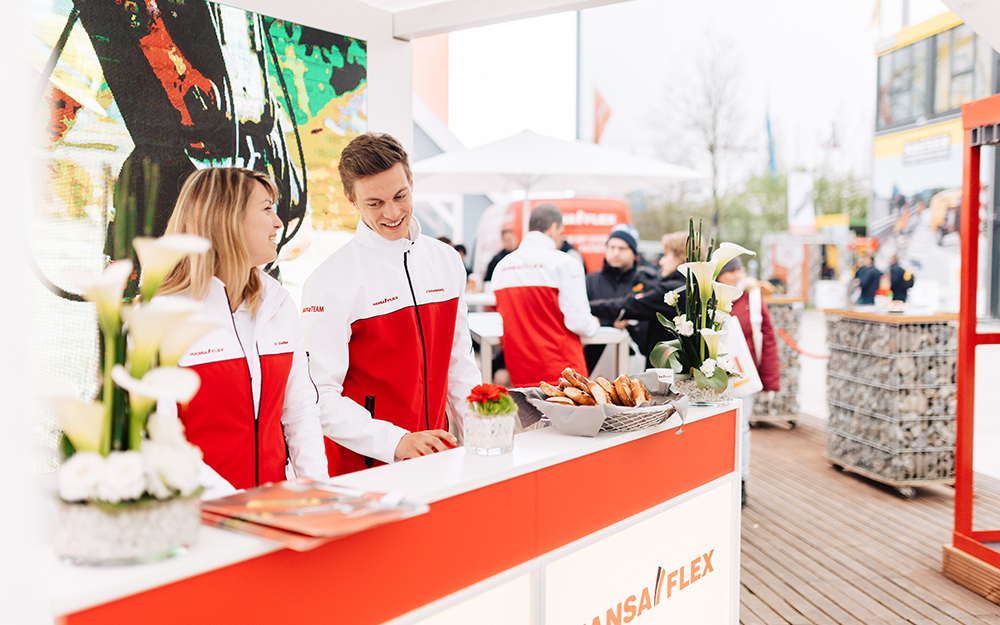 Your planning skills for an excellent experience at the trade fair
Making an excellent showing at trade fairs is paramount in attracting new talent, among other opportunities like promoting our products and getting in touch with potential customers. Your talent for organisation is also in demand for internal company events, as strong teamwork is highly valued here.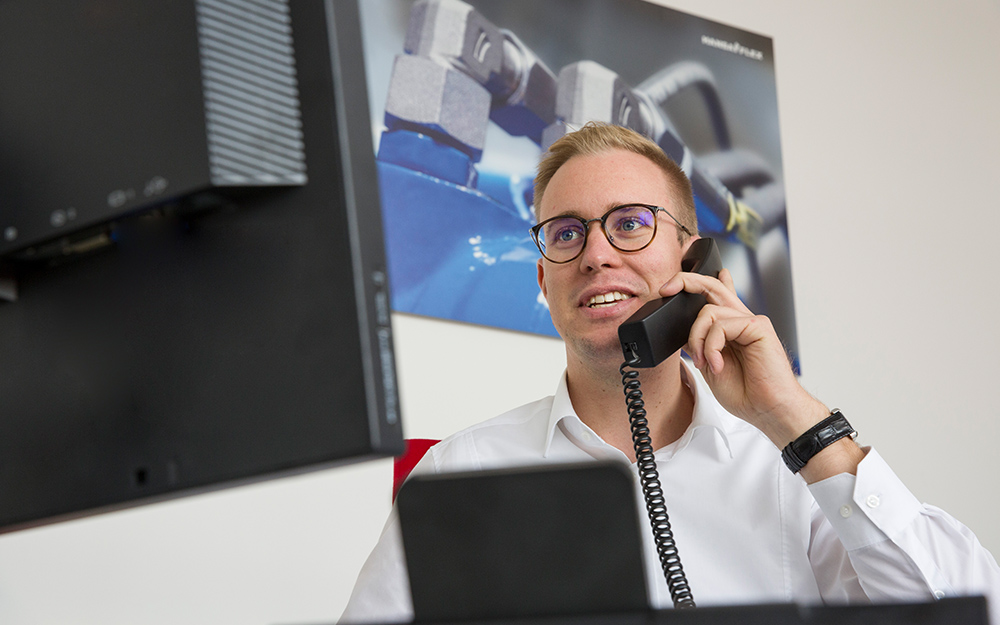 You market our products and services
You and your team have primary contact with our new and existing customers. With natural friendliness and openness, you look after and advise our customers while marketing HANSA‑FLEX products and services to them. You implement our sales strategy and actively shape the entire sales process to ensure a smooth customer experience.
HANSA‑FLEX

benefits you can count on
Occupational disability insurance

We offer an outline agreement for occupational disability insurance.

Company pension scheme

Conclude an outline agreement for a company pension scheme with us.

Long-term account

Regularly save up (gross) pay balances within a deferred compensation scheme.

Company bicycle leasing

Looking for more ways to exercise? Get a leased company bicycle with us.
More <span class="u-dont-break">HANSA‑FLEX</span> advantages
Qualitrain and Hansefit fitness programmes
Daycare centre subsidy

Corporate events
More training opportunities
Still not convinced? From our colleagues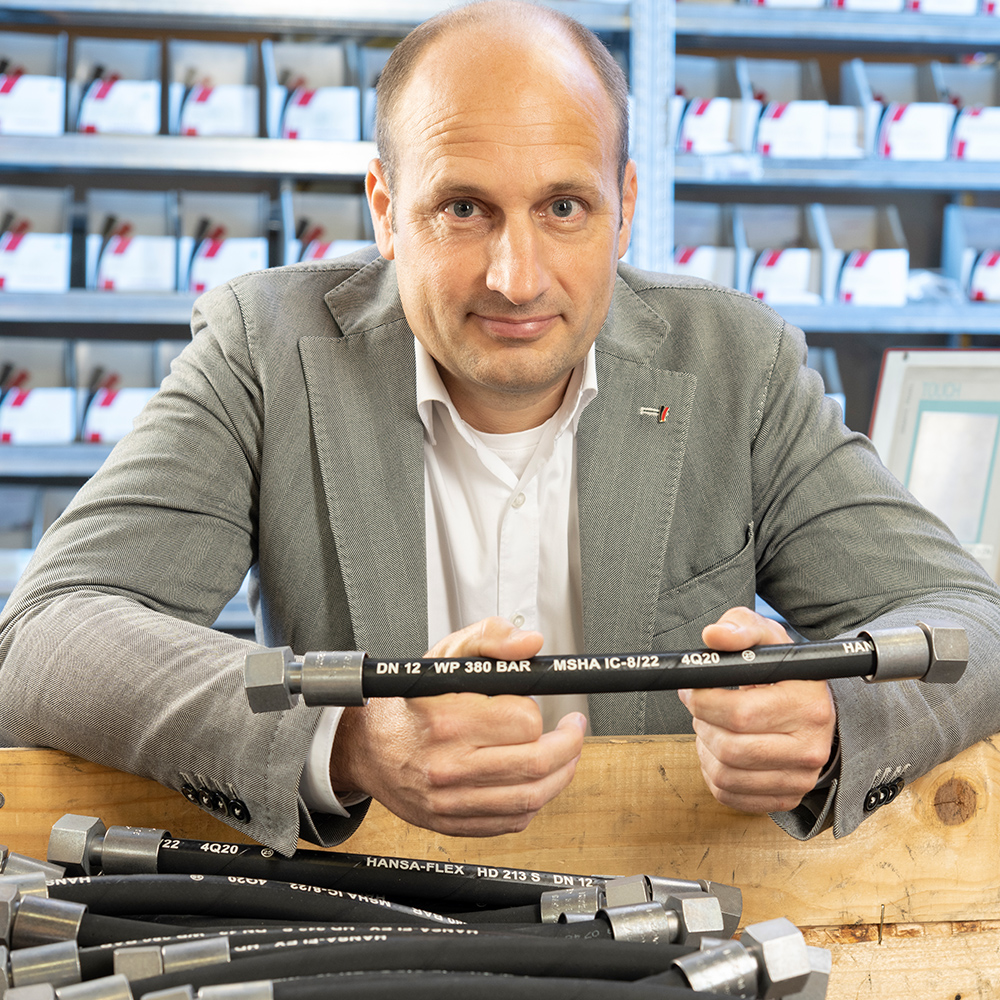 "I carry out territory analyses and develop strategies for sales and new customer acquisition. For this purpose I coordinate closely on a local basis with our regional managers. My principle is that you can only provide the best possible support to the customer if you have a strong grasp of the technology."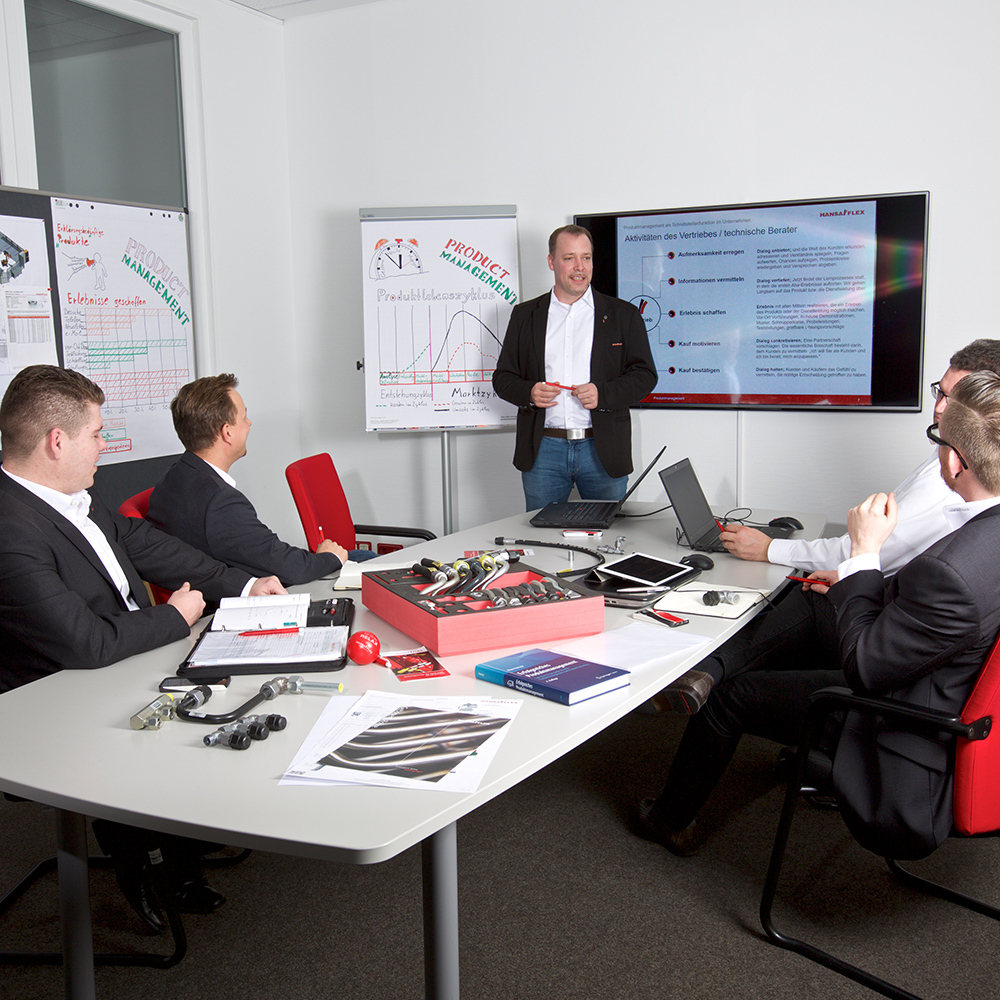 "As a product manager, I am ultimately always measured by the market success of my product area, which is why I basically act as if I were an entrepreneur within the company."
Do you have any questions about the job?
Would you like to learn more about your future responsibilities or do you have questions about the application process? Our colleagues are happy to help!