The
HANSA‑FLEX

customer Magazine 2020

Today, the Hydraulikpresse is a professional magazine that focuses primarily on the challenges, solutions and applications in fluid technology. Because hydraulics means HANSA‑FLEX! You can subscribe to our magazine free of charge. We also offer every issue here as a PDF document. It was published in 2020 in a German-English edition.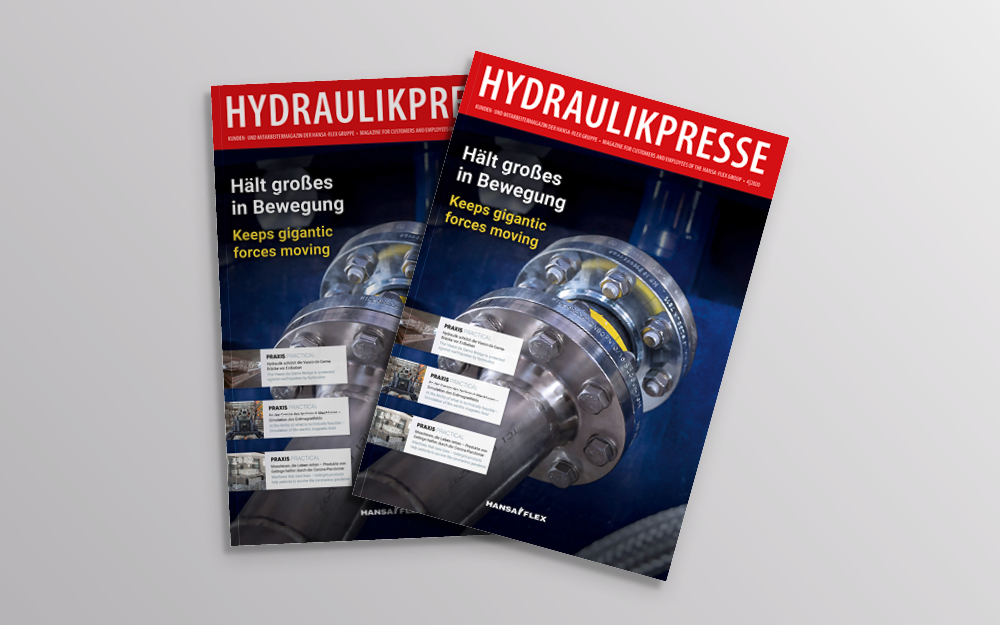 December 2020 – Keeps big things moving
Hydraulics protect the Vasco da Gama Bridge from earthquakes
At the limit of what is technically possible - simulation of the earth's magnetic field
Getinge products help patients and hospitals through Corona pandemic
Spremberg paper mill employs two full-time

HANSA‑FLEX

fitters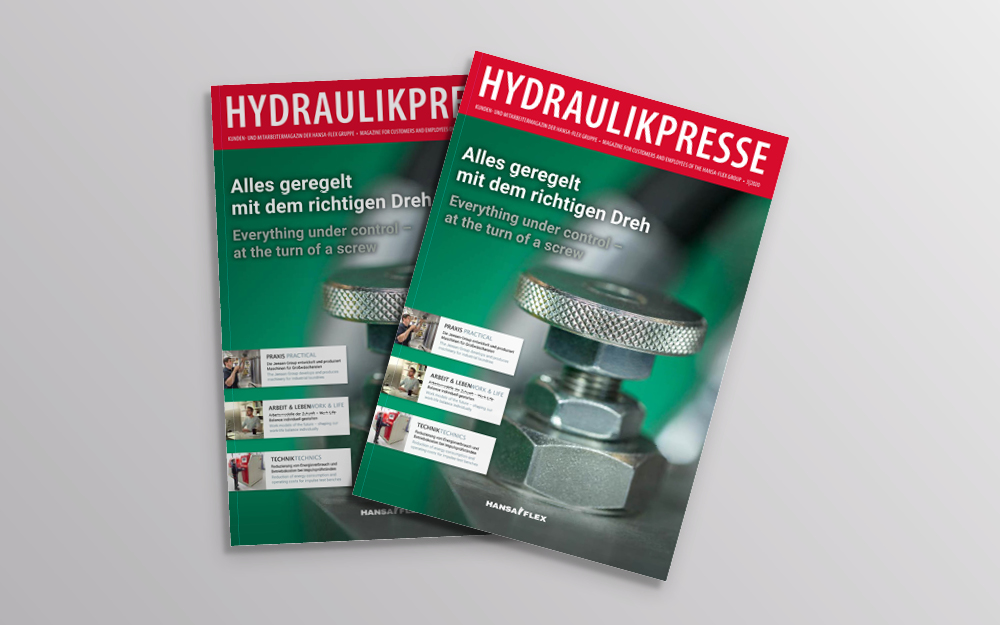 September 2020 – Everything regulated with the right twist
Agrartechnik Sachsen has been working with

HANSA‑FLEX

for 30 years
Fagor Arrasate is the world market leader in material conversion
Sobernheimer Maschinenbau GmbH relies on

HANSA‑FLEX

The Jensen Group develops and produces machines for large-scale laundries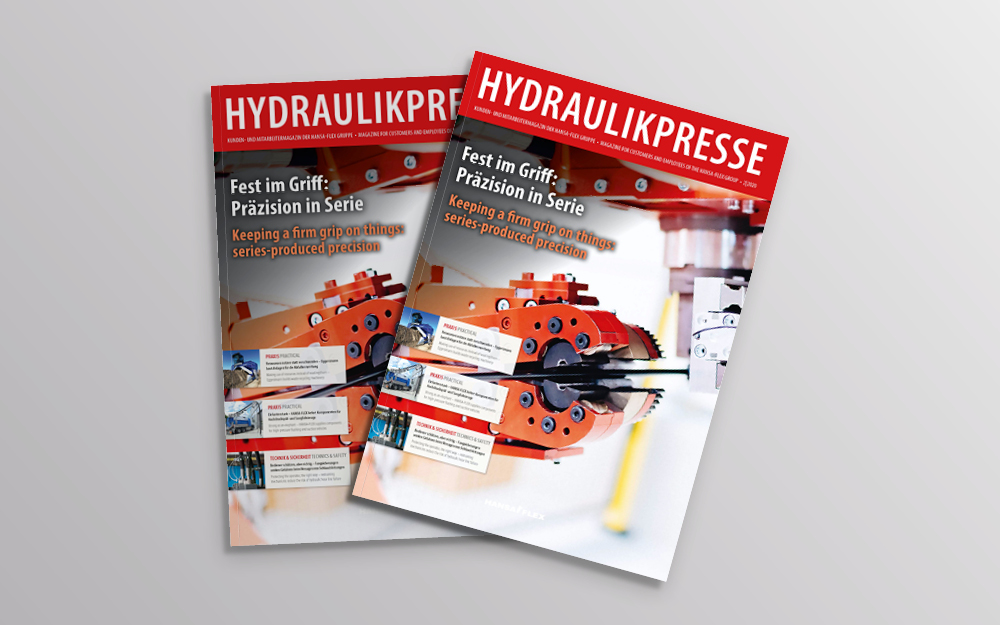 June 2020 - A firm grip: precision in series production
360 GWh, 36,000 litres of oil and a lot of experience -

HANSA‑FLEX

Portugal and Siemens
Using resources instead of wasting them - Eggersmann builds plants for waste recycling
Strong as an elephant -

HANSA‑FLEX

supplies components for high-pressure flushing and suction vehicles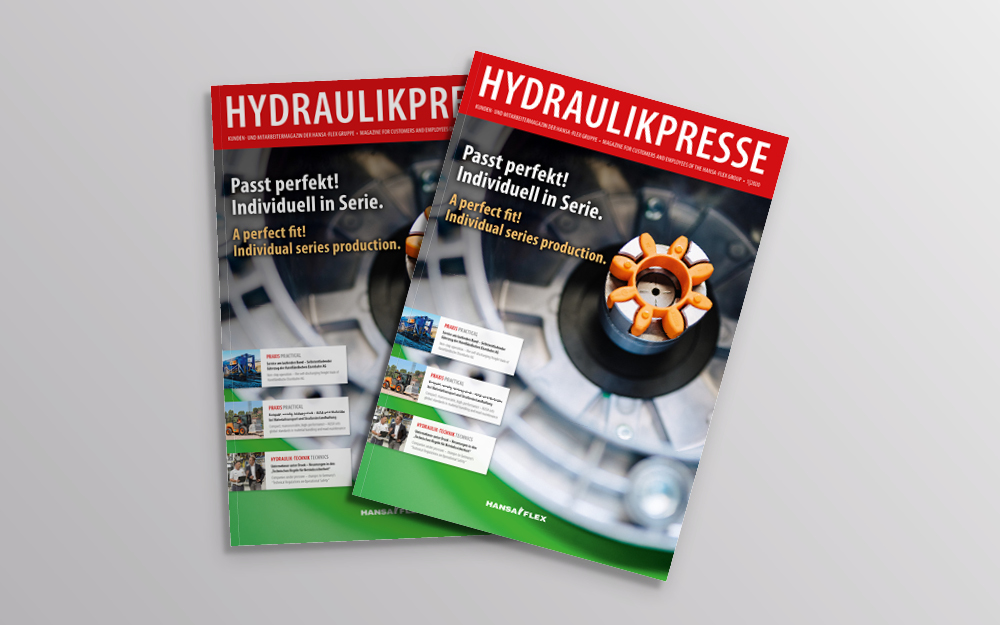 March 2020 - A perfect fit! Individual in series.
Recording and testing of over 2,100 hose lines on injection moulding machines
Non-stop service - Self-unloading goods train of Havelländische Eisenbahn
AGA lot of fun for sure - Maintenance at Freizeit-Land Geiselwind
AUSA sets global standards in material transport and road maintenance