OUR CUSTOMER MAGAZINE IN SEPTEMBER
The HYDRAULIKPRESSE is now available as an online magazine for you. We are pleased to present issue #203 in September 2023.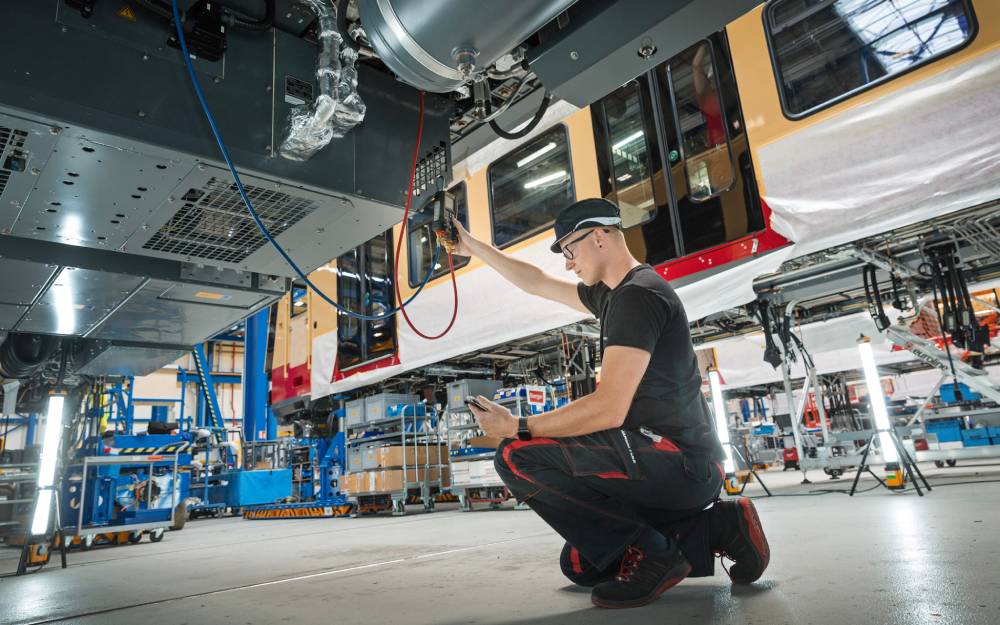 Stadler: Successful air-conditioning of the Berlin S-Bahn
Find out how Stadler Deutschland GmbH has successfully mastered projects such as the air-conditioning of the Berlin S-Bahn together with HANSA‑FLEX. In this report on the production of the first air-conditioned S-Bahn trains for the Berlin/Brandenburg region, you will gain insights into the long-standing system partnership.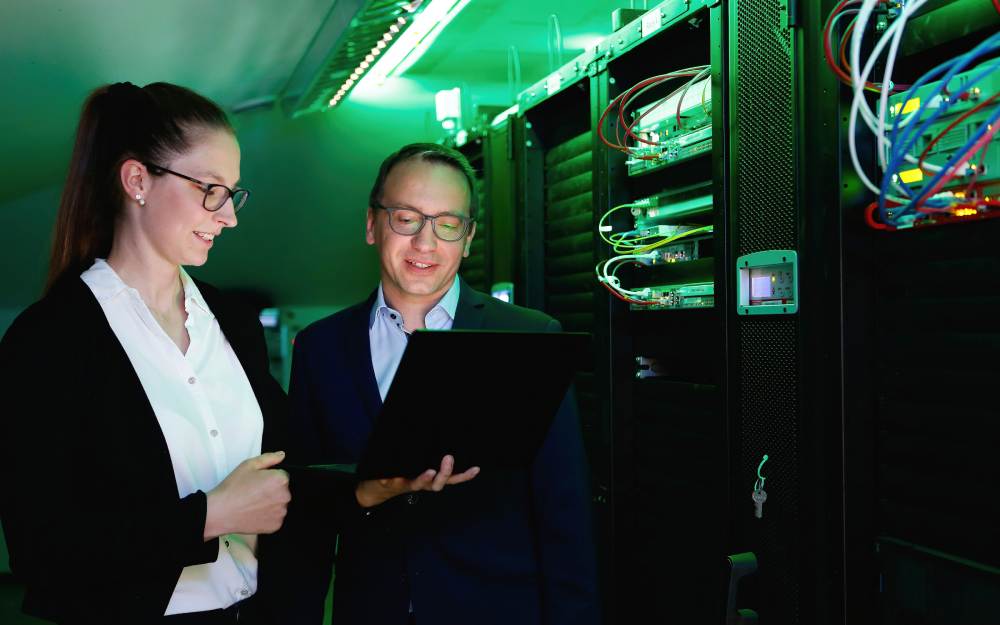 Into the digital future: CFO Florian Wiedemeyer in interview
The digital transformation at HANSA‑FLEX is progressing steadily. CFO Florian Wiedemeyer reports in an interview on the most important progress and challenges, as well as the benefits for employees and customers. The article "More time, more transparency and new functions" describes HANSA‑FLEX's path to the digital future and shows what has already changed since the first strategic considerations in 2022.
Technical know-how in hydraulics
Simply configure hose assemblies now!
Get to know our new configurator for hydraulic hoses!
Configure over 90 hoses and 600 fittings with twist angle.
Use mobile and order online
Pick up at your nearest branch in 60 minutes via Click & Collect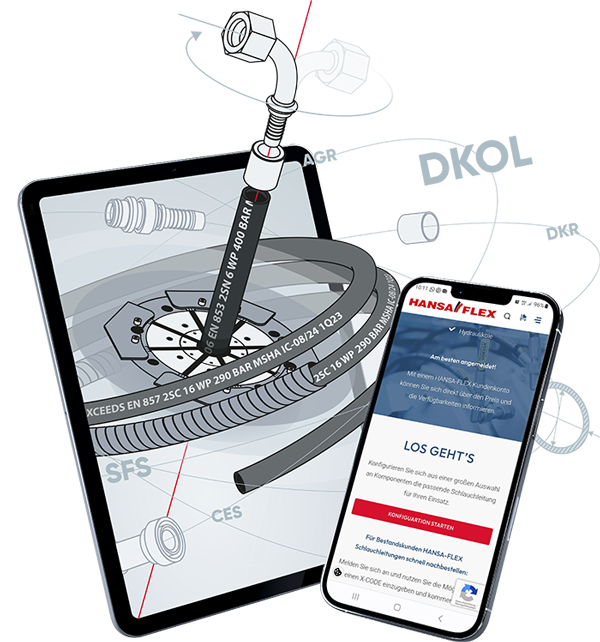 Did you recognise it?
Our cover picture includes an interesting close-up of the manufacturing process of a particular product. Did you know which one? The solution is here ...
Here you can see the production of an elastomer seal. The HANSA‑FLEX Sealing Technology Production Division manufactures hydraulic and pneumatic seals with diameters of 5 to 700 mm.
The seals are produced in one of the two CNC production centres. More than 100 gasket profiles are stored in the software of the CNC machines, with which individual gaskets can be produced - as single pieces and in small series.
In this video you will find further information on the production area of sealing technology.