High-quality products for hydraulics and pneumatics from
HANSA‑FLEX
HANSA‑FLEX is a leading fluid specialist able to supply a unique range of hydraulic and pneumatic components worldwide: from crimp nipples to industrial hoses and cylinders, either manufactured in-house or by renowned manufacturers. As well as our extensive portfolio of standard products, HANSA‑FLEX supplies customised solutions made-to-measure for your requirements, developed and manufactured by our experienced fluid and hydraulics experts.
Appreciate the diversity of the
HANSA‑FLEX

product range

We supply products reliably and on time, even to the remotest regions of the world.
All you require in the fields of hydraulics and pneumatics
Select from more than 80,000 articles and always find the right product for your needs. We stock everything from A-Z.
Worldwide leader

HANSA‑FLEX is the system provider for fluid technology products and services.

Diverse portfolio

We offer a comprehensive product range, with everything available online as well.

Highest quality

All products are subject to comprehensive testing within the HANSA‑FLEX quality assurance system.

Development of customer-specific special solutions
We manufacture special solutions to meet your precise requirements. Our experts believe giving advice involves both talking and listening, followed by support for you in everything from design to manufacture.
Development of customer-specific special parts
Extensive advice and assistance in prototype building
Designed using 3D models
Preassembly of customised hose lines and pipelines
Series manufacture of components and component groups
Design and manufacture of hydraulic units
"At HANSA‑FLEX we say: 'Everything is possible!' With us no customer leaves a branch without a solution for their intended application. This could be a product or the telephone number of the right person to help them. This readiness to help forms the basis for high customer satisfaction and inspires our employees every day."
Product developments made by
HANSA‑FLEX
As a system partner we not only supply our customers with products from renowned manufacturers, we also develop first-class fluid technology components ourselves.
Protect hydraulic systems from condensation water with adsorber filters
Adsorber filters are screwed onto the equipment and provide comprehensive protection in environments with high relative humidities, large temperature fluctuations or where biologically degradable oils are used.
Suitable for interior and exterior use, for tanks, drums and IBC containers
The silica gel changes colour to show the water saturation level of the filter
An integrated 3 µm filter element also contributes to clean oil
Change hose lines in seconds with SSKV couplings
Push-in shell clamp connectors for hydraulic hoses combine the advantages of couplings and conventional fittings to reduce the amount of labour and time involved when switching hose lines.
Additionally fixed in place by a hand-operated knurled screw
Secured against unintentional release under pressure
No-tool assembly makes them ideal for tight installation spaces
Visit the
HANSA‑FLEX

online shop today!
The full

HANSA‑FLEX

product range with more than 80,000 articles
Category-specific filter parameters enable quick navigation
Current availability shown in real-time for better planning certainty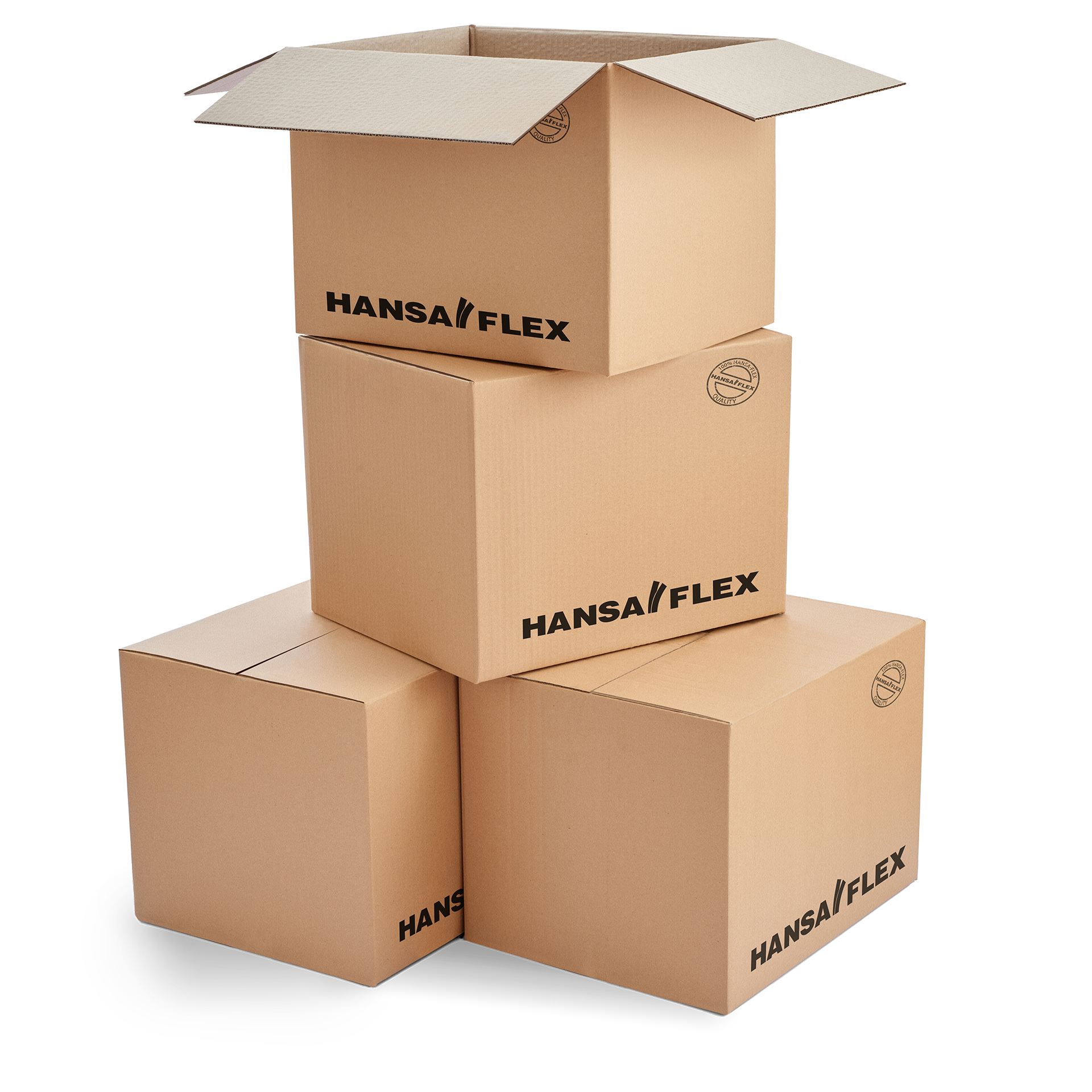 Ingenious solutions for efficient operational processes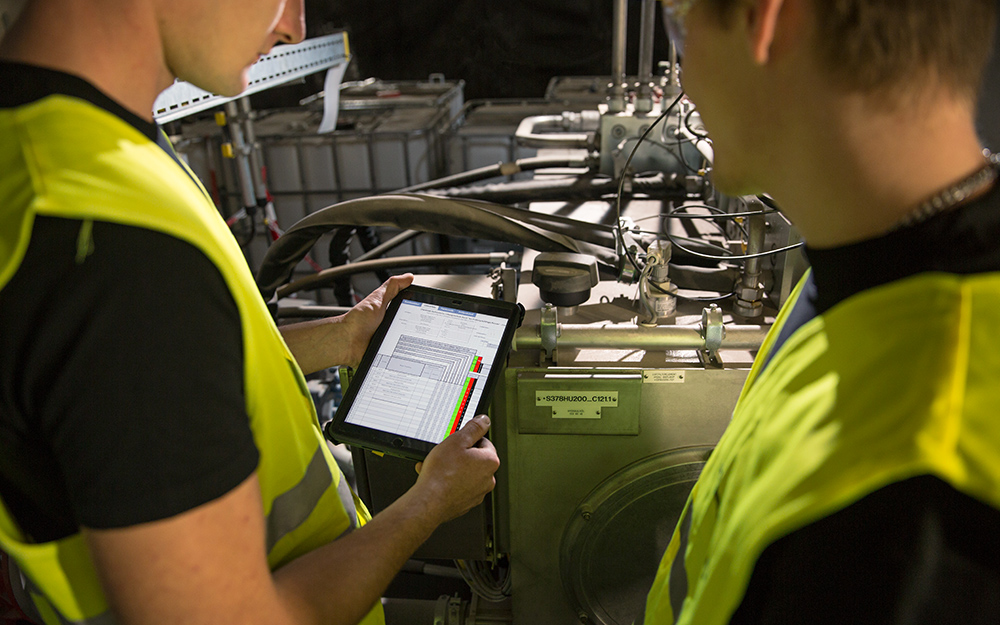 Digital services for straightforward product ident
Make the most of faster and more error-free data transfer using state-of-the-art scanner technology or EDI interfaces within a user-friendly application environment.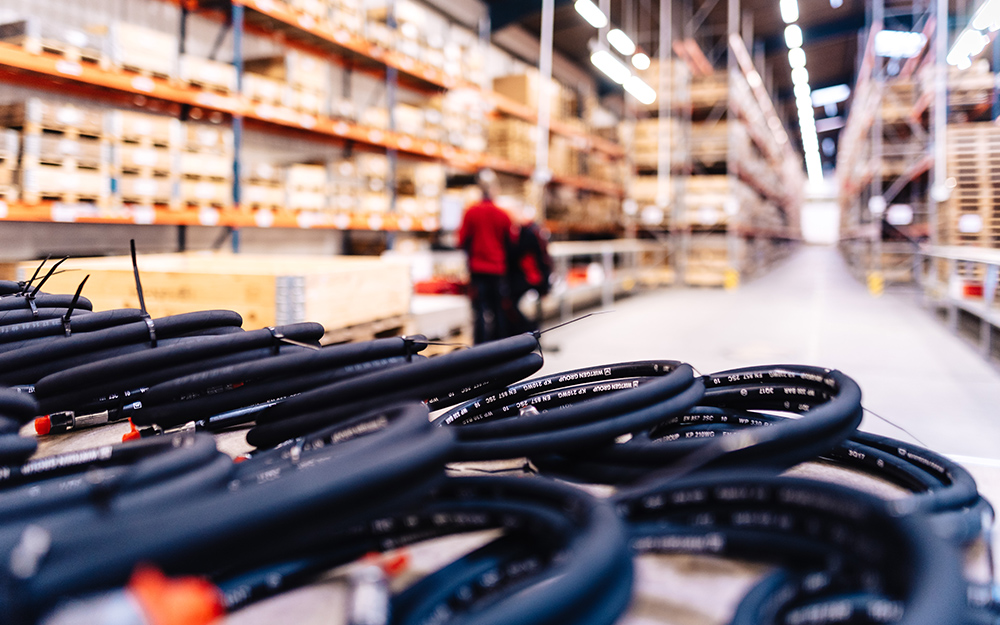 System and individual solutions for optimised logi
We schedule our deliveries to suit the customer's logistics and production processes and offer various solutions for material procurement and supply.
Kanban storage systems
Kitting of component sets
Works-in-works manufacturing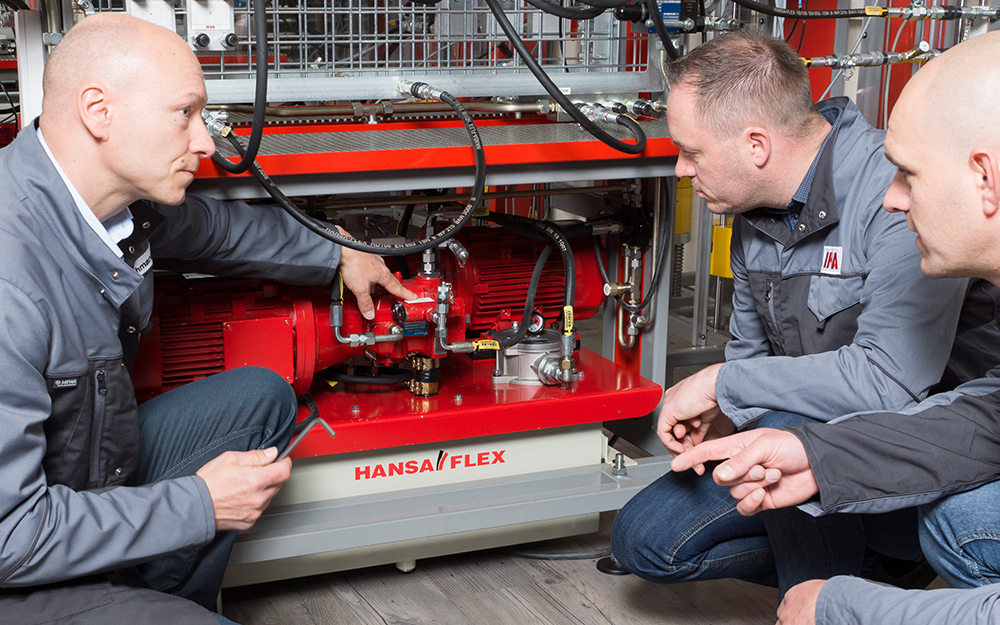 Application-focused training from fluid experts
In cooperation with the International Hydraulics Academy (IHA), HANSA‑FLEX offers seminars on fluid and pipeline technology. This training can also be held as an in-house event on request.
Basic and advanced training
Delivered by experienced specialists
Theory and practical training combined
Services from the fluid experts
HANSA‑FLEX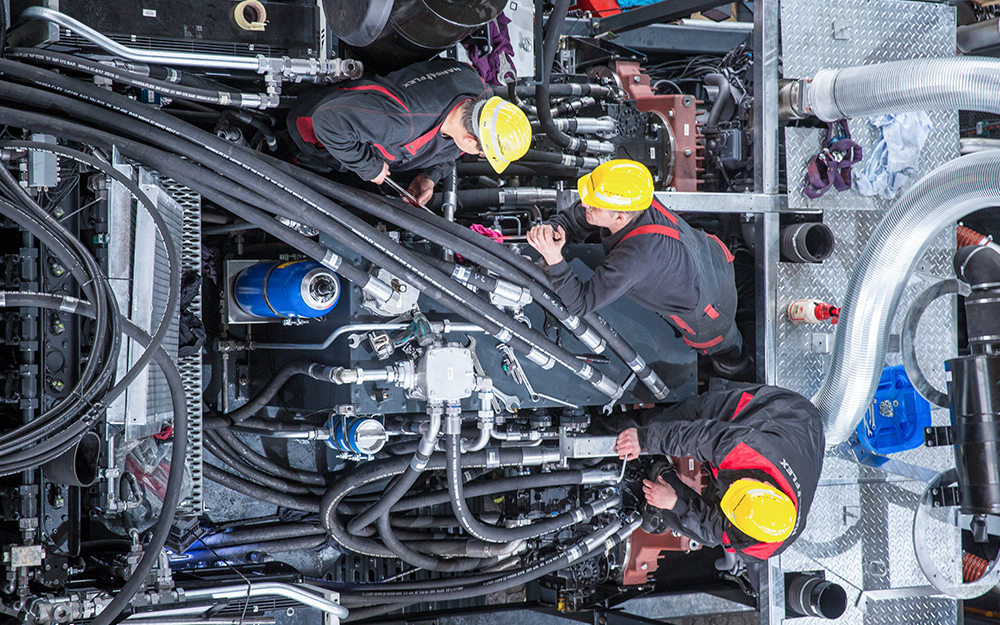 HANSA‑FLEX Industrial Service supports you in all your hydraulics-related tasks, including installation, servicing, optimisation and renovation of your machines and systems.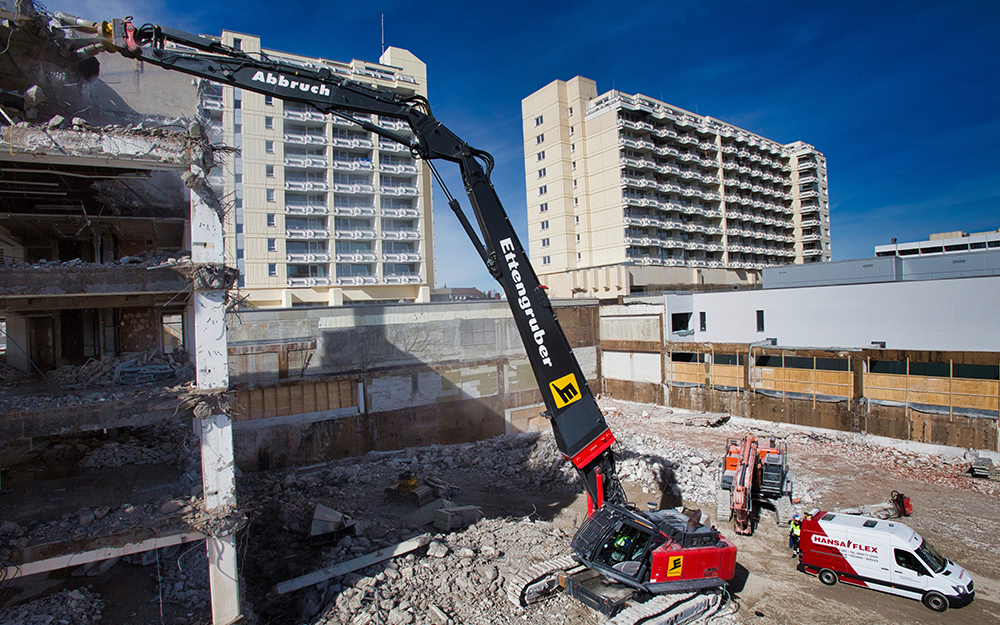 With around 200 service vehicles across Germany, our mobile Rapid Hydraulic Service is always there for you, available 24/7 and 365 days a year to minimise your stoppage times.
Leave your oil care in the hands of the HANSA‑FLEX fluid specialists. We perform fluid cleaning, oil analysis and other services for you.