Hydraulic accumulators are pressure compensation vessels and energy buffers
Pressure accumulators are used as pressure compensation vessels and balance temperature-related changes in volume and pressure peaks in hydraulic systems. Acting as a buffer accumulator, they also absorb the energy caused by pressure changes and release it later when necessary. They are also used to safely compensate for leaks , dampen pulsations and absorb shocks in systems and machines.
Gas-filled pressure accumulators from
HANSA‑FLEX
The HANSA‑FLEX range includes numerous diaphragm and bladder accumulators in various designs. We can also supply you with other accumulated types, such as piston accumulators or individually manufactured special accumulators on request.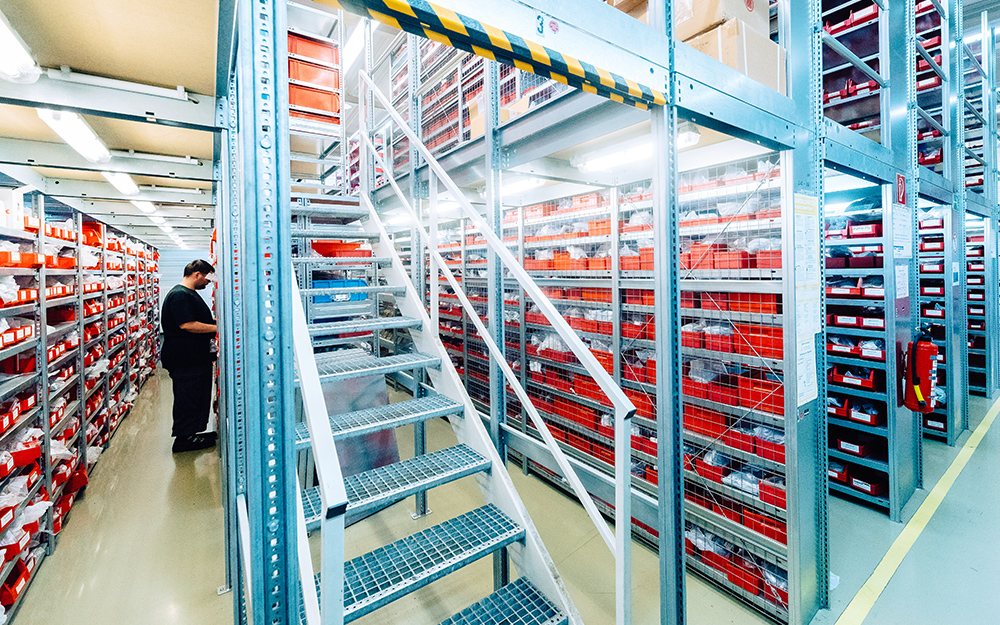 Bladder accumulators for large oil volumes
Bladder accumulators consist of a high-strength pressure vessel and a sealed bladder, which can be filled with gas. These accumulators are notable for their high speed of reaction and rapid return of fluid to the system.
1 l to 50 l oil volume
Permitted working pressure up to 350 bar
Fluctuations are quickly equalised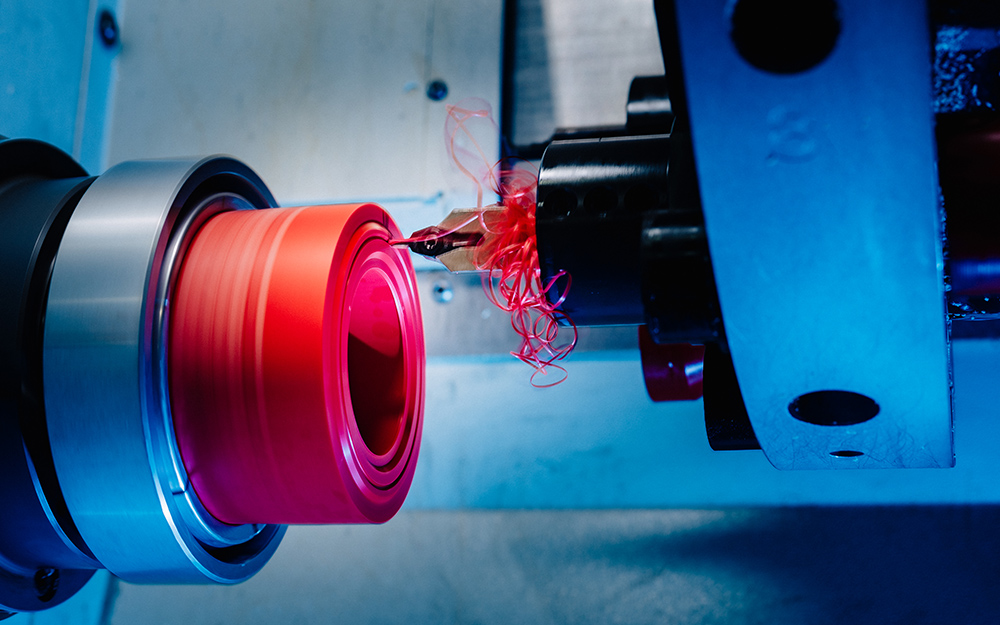 Robust diaphragm accumulators
Diaphragm accumulators consist of a spherical pressure vessel and are robust against external forces. Diaphragm accumulators are used for applications with smaller volumes of oil.
0.075 l to 1.4 l oil volume
Working pressure 100 to 350 bar
Low-temperature application version for use down to - 40 °C available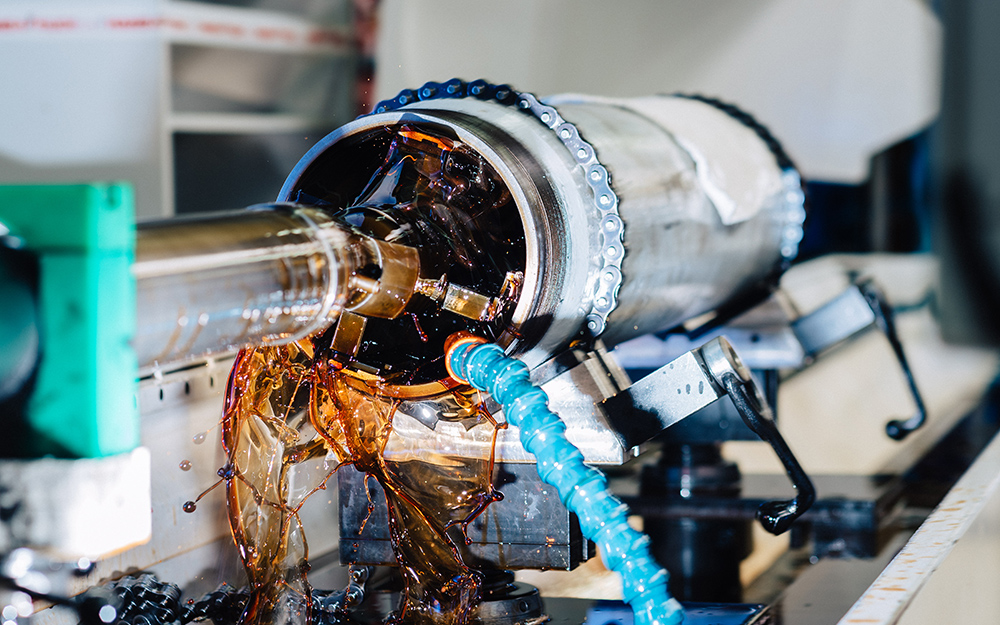 Required equipment and suitable accessories
The HANSA‑FLEX online shop has numerous products, such as adapters, nuts and repair kits, for the mounting and safe operation of your pressure accumulator.
Safety and isolation blocks for making safe and depressurising
Accumulator brackets and clamps for mounting
Inspection and filling equipment for checking the nitrogen pressure
Expert advice
A pressure accumulator can fail for a great many reasons. Our HANSA‑FLEX specialists are always pleased to advise you.
"The ratio the operating pressure of the system and the gas charge pressure in the accumulator must be within the range specified by the manufacturer. Too great a pressure difference or large pressure fluctuations can lead to damage of the membrane or bladder."
The benefits of using oil-hydraulic accumulators from
HANSA‑FLEX
High quality

All pressure accumulators are manufactured by renowned European companies.

No compromise on safety

Pressure accumulators meet with the requirements of the European Pressure Equipment Directive (PED).

Certified products

Supplied with the appropriate European or international approval certificates.

Advice from experts

We support you in the selection and design of accumulators suitable for your application

High-quality pressure accumulators from the fluid specialists
All pressure accumulators are delivered ready to install from stock. On request, we can install your accumulator and fill it with nitrogen on site.
Permissible temperature for bladder accumulators: - 15 ℃ to + 80 ℃ 
Permissible temperature for diaphragm accumulators: - 40 °C to + 80 °C 
Material for bladder and diaphragm: NBR standard grade
Material for diaphragm low-temperature version: ECO
Connections: Internal or external threads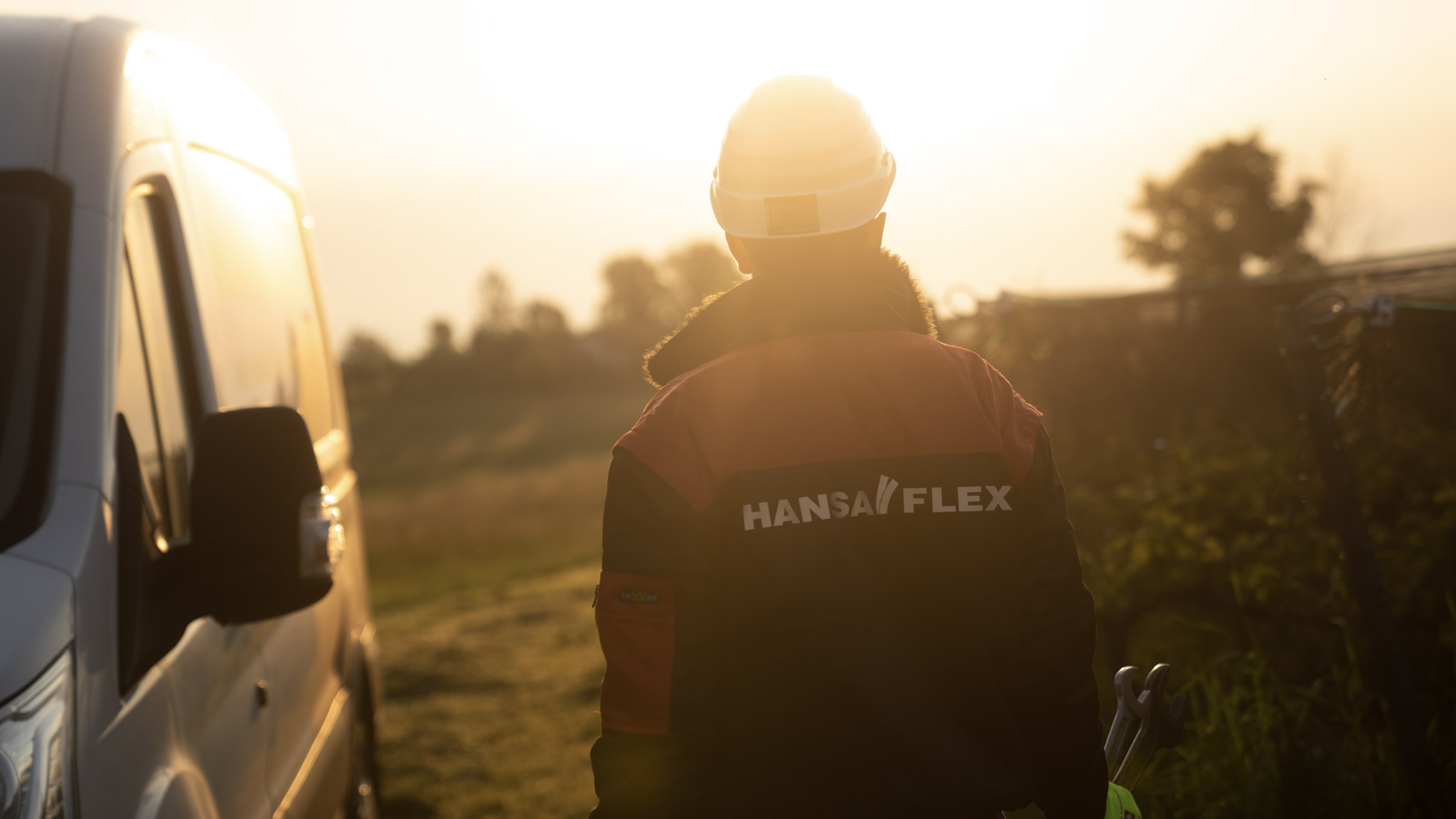 How a pressure accumulator works
Pressure accumulators use the compressibility of nitrogen to absorb and store energy. An expanding elastomeric diaphragm or bladder divides the vessel into separate volumes for gas and oil. The gas side of the hydraulic accumulator is pressurised with gas at the required pressure before the system starts operation. If the fluid side of the system become subject to increasing pressure, the pressures in the two sides are equalised by the movement of the separating component and compression of the gas. The result is equilibrium between the gas and fluid pressure, and fluid is admitted into the accumulator. As soon as the hydraulic pressure drops, the compressed gas expands and pushes the fluid back into the hydraulic circuit.
These topics may also be of interest to you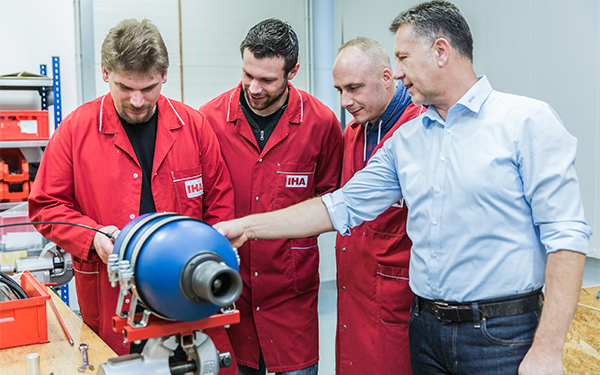 The fluid experts from HANSA‑FLEX are officially authorised persons for pressure equipment. They carry out external visual inspections and provide inspection reports.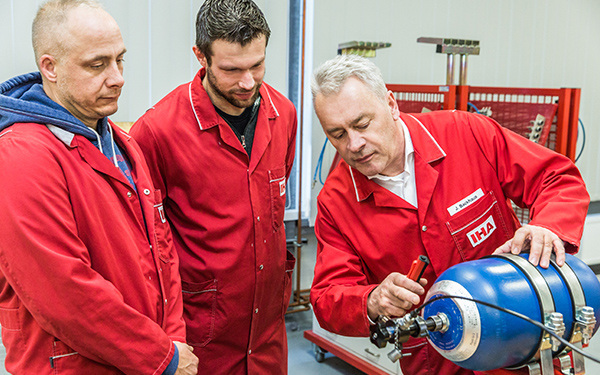 HANSA‑FLEX Industrial Service supports you with all servicing and maintenance work on your pressure accumulator systems, including nitrogen filling or their replacement.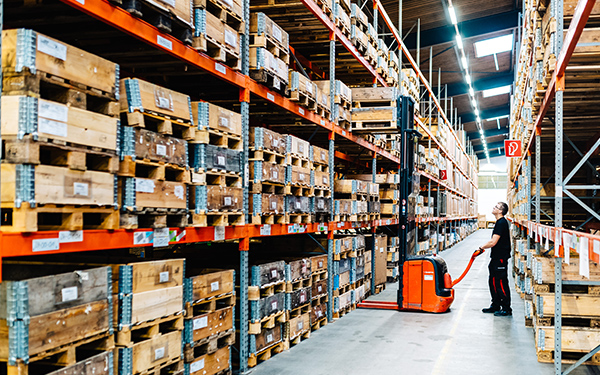 HANSA‑FLEX supplies an extensive range of hydraulic components: from pumps and motors to cylinders and filters, from valves right up to switches and sensors.