Belgium is known for its tasty waffles, French fries, beers and chocolate.
HANSA‑FLEX
Belgium is known for first-class hydraulic technology and for making an important contribution not only to renewable energies but also to shipping and port logistics.
HANSA‑FLEX

Belgium fact sheet
Gent-Drongen

Headquarters
Our subsidiary in Belgium was founded in 1995. Today it has six branches, which ensures closeness to the customer throughout the country. Similar to Germany, in Belgium
HANSA‑FLEX
is also broadly positioned and serves a wide range of industries. In addition to hydraulic hose lines, the branches also assemble pipelines and sell industrial hoses as well as hydraulic components such as connectors and special fittings. Five service vehicles are used for the nationwide Industrial Service. The company's head office is located in Drongen near Ghent, as this offers good transport connections for nationwide operations. An important milestone for
HANSA‑FLEX
Belgium was the acquisition of L.I.S. Hydraulics at the beginning of 2022, which enabled the company to secure valuable know-how. L.I.S. specialises in hydraulic power units, the manufacture and repair of cylinders and engineering projects. Accordingly the company perfectly complements the portfolio of
HANSA‑FLEX
Belgium, which is impressively demonstrated in practice by synergies in joint customer projects.
Playing a major role in the energy turnaround
Belgium is increasingly relying on offshore wind farms and other regenerative sources to generate energy. Our subsidiary there supplies hydraulic components for the wind turbines and also equips the ships in the construction fleets at sea and the offshore dredgers with hydraulic pipelines. "Environmental awareness is an integral part of
HANSA‑FLEX
's corporate culture. That's why we are very proud to make an important contribution to the energy turnaround in our country," explains Tessa De Vos, Managing Director of
HANSA‑FLEX
's subsidiary in Belgium. The company's operations also include carrying out quality inspections at the various branches, which is another special feature of its work. "The quality standards in the offshore sector are particularly high. For this reason we have the certifications, for example, to be able to carry out and confirm pressure tests in accordance with the applicable standards," explains Branch Manager Peter Van Assche. The involvement is not limited to wind power. The Industrial Service recently installed a large number of pipelines in an innovative waste-to-energy plant that converts waste wood into energy.
Close international cooperation
For historical reasons most people in Belgium speak three or four languages. The country is divided into two language regions: Flanders in the north, where Dutch is spoken, and Wallonia in the south, where French is the main language. In addition, German is the third official language in the country and English is also widely spoken. "Multilingualism is a great advantage for international cooperation," says Jan Delvaux,
Sales & Branch Manager at
HANSA‑FLEX
Belgium, adding: "There is very close cooperation between the national companies in Belgium, the Netherlands, Luxembourg and France. This comes into play particularly in the shipping sector." Belgium is an important transit country for international shipping between Central and Western Europe. Antwerp is one of the largest and most important seaports in the world, while Zeebrugge is one of the most modern and busiest in Europe. "Some time ago we produced hydraulic hose lines for a ship that then sailed on from Belgium to the Netherlands, where local
HANSA‑FLEX
colleagues carried out the installation," reports De Vos. "In the offshore world it's essential to ensure that customers can be serviced internationally. That's why we often cooperate with our international network," emphasises the Managing Director.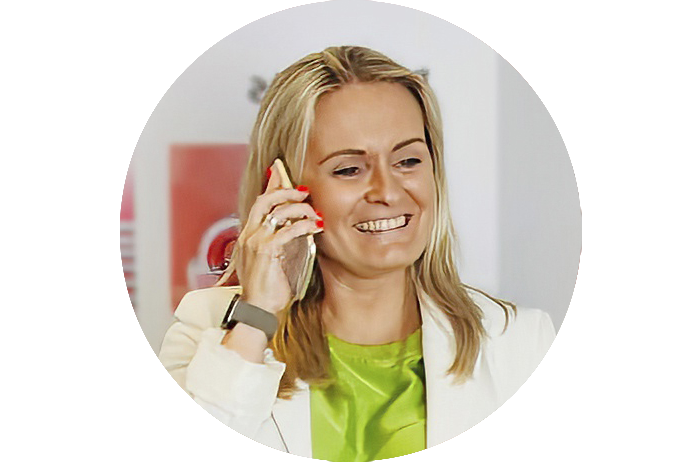 I would like to thank all my staff and international colleagues for their excellent cooperation. HANSA‑FLEX's high standard of quality is a universal language that connects us across all national borders.
Growing together
In future
HANSA‑FLEX
Belgium will be expanding its service range to include power unit construction and cylinder repairs. The company's goal is the continuous optimisation of its product and service offering for customers. This is not just about sales figures, but also about enabling all staff to work together towards a common objective and thus to achieve greater things. This is expressed in the company's motto: "Together to a higher level."